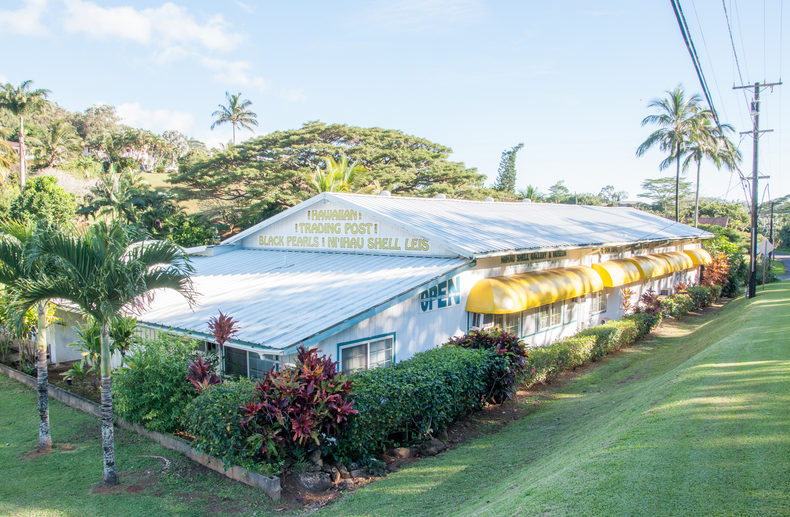 The Hawaiian Trading Post is a quaint shop in Lawai, Kauai, Hawaii.  The family-owned store specializes in Tahitian Black Pearl jewelry and other accessories, including items made from rare Ni'ihau shells, Hawaiian black and red corals and other precious gems.  The shop has been in operation for over 25 years and remains to be a popular souvenir shopping destination in the area.
Apart from pearl and shell jewelry, the Hawaiian Trading Post also sell a wide variety of items resort apparel such as Hawaiian shirts, dresses, T-shirts, pareos and other unique gifts.  No visitor will leave empty handed as there will surely be something interesting for everyone!
Outside the shop are several "attractions" that are perfect for photo-ops. There's a huge pineapple, a totempole, a large clam shell loaded with bowling ball pearls, a concrete wave barrel with surfboard, Tiki statues, a Miss Kauai cut-out, and many more!
The Hawaiian Trading Post is located at the corner of Hwy. 50 and 530 (Koloa Road), Lawai, Kauai, Hawaii.  Other points of interest in the area are the Allerton Garden and McBryde Garden.
Save