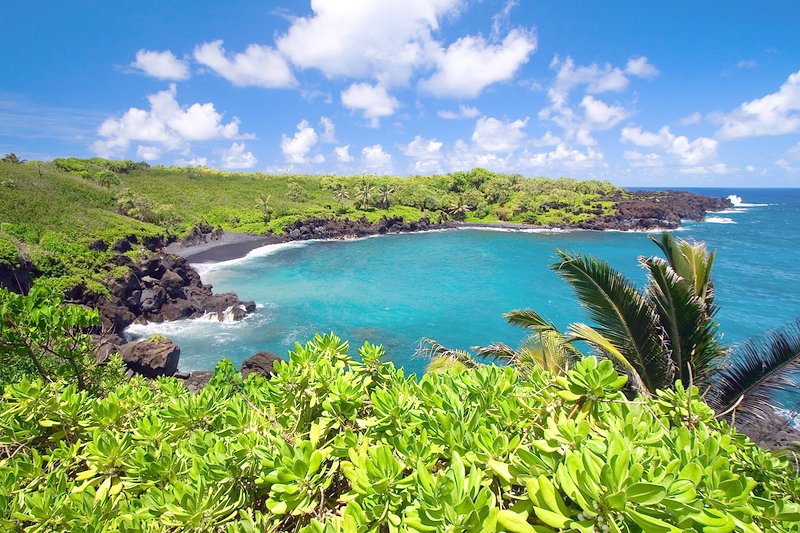 Honokalani Beach is a small black sand beach located in Waianapanapa State Park, in Hana, Maui, Hawaii. Its jet black sand, clear turquoise waters and lush green surroundings create a magnificent contrast, making it one of the most beautiful beaches in the world.
As if the beach itself is not enough, other attractions such as lava cliffs, seaside lava tubes and sea caves add more charm to this secluded and unspoiled destination. It's a worthy stop over on your way to Hana.
Being a state park, there are amenities in Honokalani Beach such as picnic facilities, restrooms, showers, swimming, snorkeling, diving, paved parking lot and hiking trails. There are no lifeguards.
Waianapanapa State Park is located off Highway 360E (Hana Highway). Just beyond mile maker #32, turn left onto the paved road. Wai'anapanapa State Park is at the end of this road.
Save