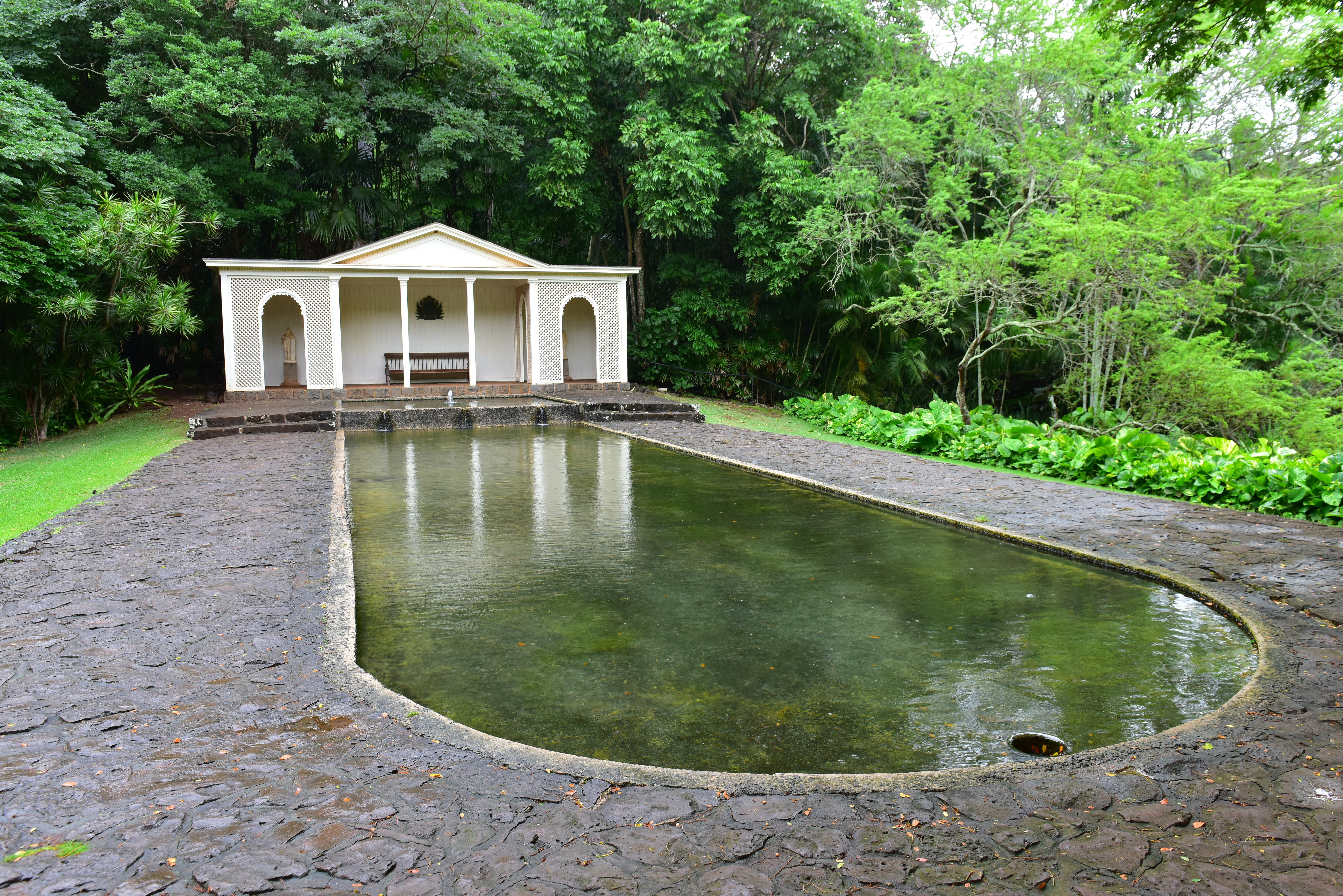 Allerton Garden, also known as Lāwai-kai, is a beautifully landscaped  botanical garden located on the south shore of Kauai, Hawaii. The garden sits on an 8-acre site situated beside the Lāwai Bay, in a valley transected by the Lāwai Stream. The site is a portion of Queen Emma's former plantation estate.
The garden was originally created by Robert Allerton and his adopted son and life-long companion, John Gregg Allerton. Both were avid gardening enthusiasts. They instantly fell in love of the area during a visit in 1938 and immediately purchase a portion of former royal estate.
The two designed and created the gardens using native Hawaiian plants as well as species they have collected from Southeast Asia and the Pacific, planting them alongside previously existing plants and trees such as the ancient Moreton Figs made famous in the film "Jurassic Park."
The couple also added their collection of garden art and statuary. They also built a home, designed by John Gregg who was an architect, and called the property "Lāwa'i-kai" (kai is the Hawaiian word for "near the sea").
After Robert's death, John Gregg inherited the property and continued to manage the garden. After his death in 1986, management of the garden was assumed by the National Tropical Botanical Garden (NTBC).
Allerton garden is known for its exquisitely designed garden rooms, decorated with pools, miniature waterfalls, fountains, and statues. It is open to the public for a fee. Guided tours are available.
Another NTBC garden, the McBryde Garden, is also nearby.
Save