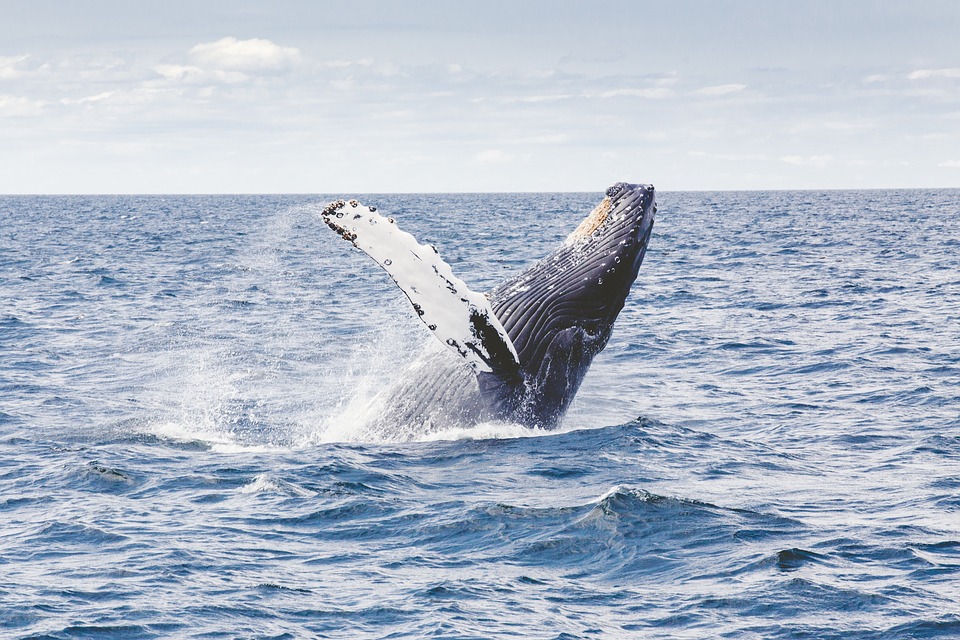 Every year, more than 4,500 humpback whales make their way from the cool Alaskan waters to their warm breeding and birthing grounds in the Islands of Hawaii. In Kauai, the first sightings of these annual guests typically take place in late September or October while the peak of whale watching season is February and March.
These gentle giants can be safely viewed on several spots on the shores of Kauai. On the North Shore, watch these magnificent creatures while enjoying your favorite cocktail on the lanai of the St Regis Bar. Feel free to ask the Concierge for binoculars so you can watch them in their glorious splendor!
Another great spot for whale watching on land is near the Kilauea Lighthouse. On the East side, you are almost sure to see tails slapping and blow holes spraying at Kealia Lookout. You can also catch the double treat of whale sightings and sunset on the south side at Poipu Beach Park.
For a more up close and personal experience with the whales, hop on a boat and enjoy the whales in their natural habitat. There are many boat tours offering whale watching services in Kauai. Boats range from zodiacs to 65-foot sailing catamarans. Tours departs from Nawiliwili Harbor on the South side and Port Allen on the West side. Tours last about 2-6 hours.