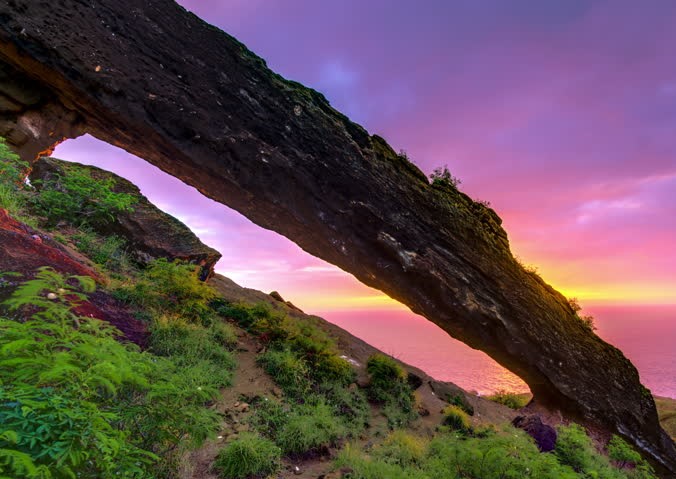 The Koko Crater Arch is a natural rock formation located on one of the ridges leading up to the top of the Koko Head mountain in Oahu, Hawaii. The path leading to the arch has become a popular hiking trail, offering breathtaking views.
This hike is fairly short, roughly 30 minutes at a manageable incline. Once reached, the massive arch and the magnificent ocean views make for perfect selfie backdrops.
The Koko Crater Arch Hike starts near the Halona Blowhole parking lot and continues to the beginning of the ridge on the other side of Kalanianole Highway. Quickly gain elevation on the ridge and you will be rewarded with ocean views and views looking down upon a long stretch of Kalanianaole Highway and many beautiful beaches.
The best time to visit is at sunrise and the hour before sunrise when the color in the sky is awe inspiring. There are also usually less people during this time so you can have place for yourself.