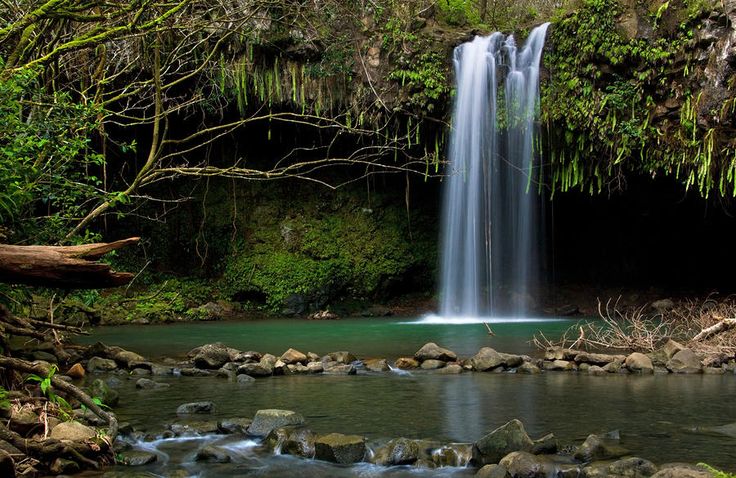 Twin Falls is among the numerous waterfalls located in Ho'olawa Valley in Maui, Hawaii. It is the first waterfall along the Hana Highway when heading from north to south or the last waterfall stop when going the other way. While easily accessible, Twin Falls remains an underrated attractions and often overlooked by popular Maui guidebooks. Nevertheless, it should be included in your must-see list when traveling to Hana.
Access to the falls are via hiking trails on private property that are open to the public. Near Mile Marker #2.1 on Hana Highway (aka Hwy 360) is a parking lot with a stand selling farm produce and snacks. The stand is managed by the owners of the land who also developed and maintains the trails to the falls. Access to these trails are free so be sure to hand in some generous amount at the donation box to help keep the trails open to all.
The trails lead to various points in the valley with access to different waterfalls and pools. The hike is pretty straight forward but there are spots the require balancing along ditch walls and crossing streams. The path can get slippery so be sure to wear footwear with traction.
One of the most picturesque falls in the valley is the Twin Falls, which features a ledge above a pool that can be used as a diving platform.
To get there, look for a large parking lot just past the 2-mile post on the mountain side of Hana Highway. The bamboo, thatched-roof fruit stand is pretty hard to miss.
Save