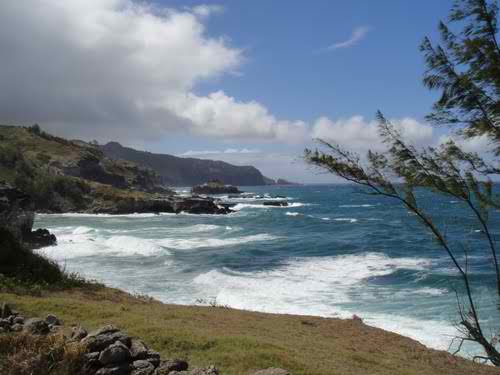 Kakahaia Beach Park is a 42-acre county park and bird sanctuary located on the south coast of the island of Molokai in Hawaii. While swimming and other water activities are not excellent due to the rocky and shallow ocean bottom, the park provides a great spot for birdwatching and picnicking. The beach is also popular for fishing.
The name Kakahai'a was derived from the Hawaiian word which means "fish slicing". During the ancient times, the beach was a Hawaiian fishpond used to raise fish for the royalty. The pond is now overgrown with bullrushes and is no longer used.
A declared National Wildlife Refuge, Kakahaia Beach Park is home to two endangered species of seabirds - the Hawaiian Stilt and the Hawaiian Coot. Some of the area in the beach park is restricted for conservation purposes and permission must be obtained before exploring the sanctuary.
Facilities at this beach are limited to picnic tables. The beach is located on Molokai's south shore about 5.5 miles east of Kaunakakai and 2 miles east of One Alii Beach on Kamehameha V Highway (Hwy. 450).
Save