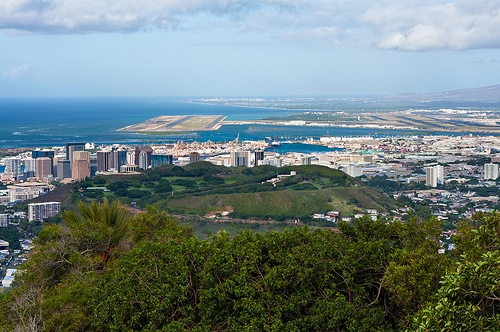 Pu'u Ualaka'a State Park is a forested area located on a cinder cone close to downtown Honolulu. Apart from its hiking trails, lush forests and grassy lawns ideal for picnics, the park is also popular for its lookout platform offering sweeping views of southern Oahu from Diamond Head to Pearl Harbor, including the city of Honolulu, Manoa Valley and the Pacific Ocean.
The park is accessible via the Round Top Drive and provides a tranquil escape from the hustle and bustle of Honolulu. Behind the lookout point are picnic areas and access to several hiking trails, such as Makiki Valley, Moleka and Maunalaha Trails, which are suitable for people of all ages.
Other facilities include restrooms, picnic shelters, trash cans, drinking water and parking. Visitors to the park are asked to remain on the trail at all times and to keep dogs on a leash. The park is open from 7am to 6:45pm.
Save