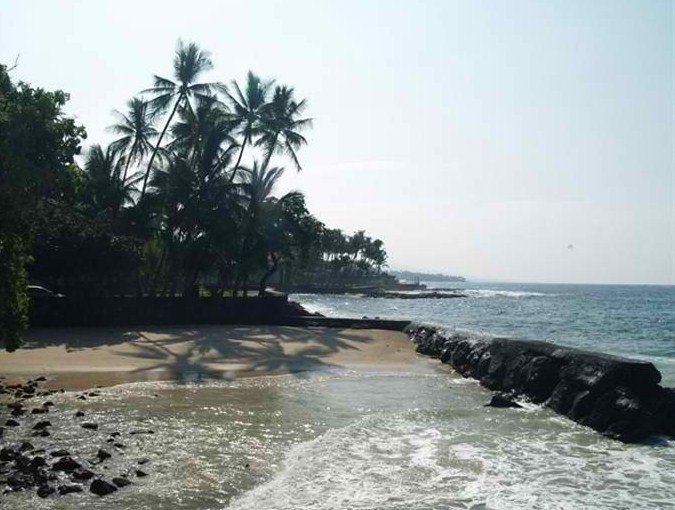 Niumalu Beach Park is a 3.4 acre county beach park located in the district of Niumalu on the south-east coast of the island of Kauai, Hawaii. The beach bark is located on Nāwiliwili Bay, about 2.2 miles (3.5 km) south of Līhue.
The park is popular for camping (with permits), picnics, and launching kayaks. Swimming is possible during calm condition. There are more than 50 campsites in the park. Amenities include a boat ramp, pavilion, picnic tables, playground and restrooms.
To the west of Niumalu Beach Park is the Hulēia National Wildlife Refuge, a protected wetland area for endangered Hawaiian waterfowls. To the east of the beach park are Nāwiliwili Beach Park and harbor.
Also nearby is the Menehune Fish Pond on the southeast side of the Hulēia National Wildlife Refuge. It is an ancient fishpond attributed to the mythical Menehunes and considered as the most important fishpond on Kauai. It has been listed on the U.S. National Register of Historic Places.
Save