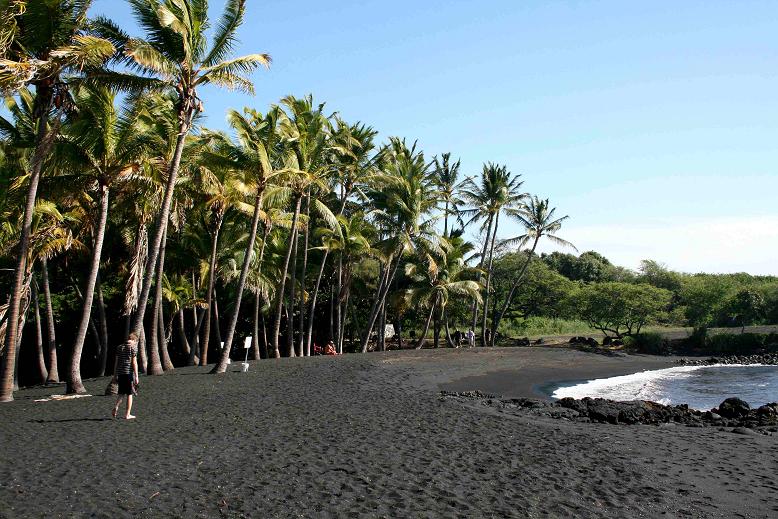 Punalu'u Beach is a black sand beach with brackish waters and lush greenery located along the coastline between Volcanoes National Park and South Point. It is out of the way from the island's tourist-friendlier Kona side but is worthy of a visit for those seeking peace and quiet.
While the water looks inviting, the beach has a very rocky bottom and can be dangerous for swimming. Caution is advised when venturing into the ocean. Picnics and camping are popular alternative activities.
Punalu'u means "spring water diver for" in Hawaiian language. This name is attributed to large amount of underground fresh water that flows in the beach. The fresh water is said to be very cold. According to a legend, ancient Hawaiians living in the area would dive underwater with a jug to get their fresh water during times of drought.
The beach is a popular resting spot for a variety of rare and endangered native animals including the honu ea (Hawksbill turtle), honu (Green turtle) and Hawaiian Monk Seal. Also nearby are three pre-contact heiaus or sacred Hawaiian temples.
Punalu'u Beach can be access from the Hawaii Belt Road: take Ninole loop road or the entrance to the Sea Mountain Resort.
Save