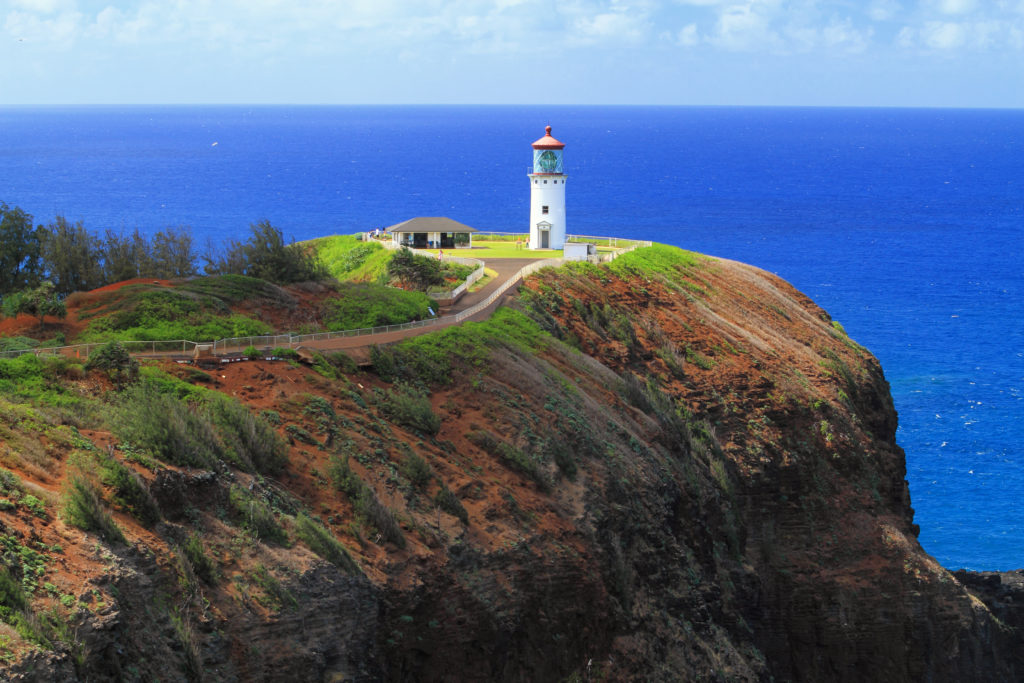 Kilauea Lighthouse is a historic tower located on Kīlauea Point, a narrow peninsula on Kauai's northern coast. It was constructed in 1912 and completed in 1913 to become the first lighthouse on Hawaii with the largest lens of it's kind. It served as a beacon which guided ships heading to and from the Orient until the 70's when its light was turned off and was replaced by a low-maintenance light beacon. Recently, it was renamed the Daniel K. Inouye Kilauea Point Lighthouse in honor of the late Sen. Daniel Inouye.
The tower stands at 52 feet (16 m) high and features a Classical Revival architecture. While closed to the public, the Kilauea Lighthouse remains an iconic landmark thanks to its picturesque location offering spectacular views of the Pacific. Nearby is the Kilauea Point National Wildlife Refuge which is home to a diverse population of nesting seabirds. The peninsula where the lighthouse stands provides a great vantage point to bird watchers.
Kilauea Lighthouse is located at Kilauea Road, Kilauea, North Kauai. To get there, take Highway 56 north from Anahola. Turn right onto Kiauea Road just after Mile Marker #23. Follow the road to the end. There is plenty of paved parking available near the visitor center. There is a short hike out to the lighthouse and great views of the entire area above the peninsula at the lookout.
Save