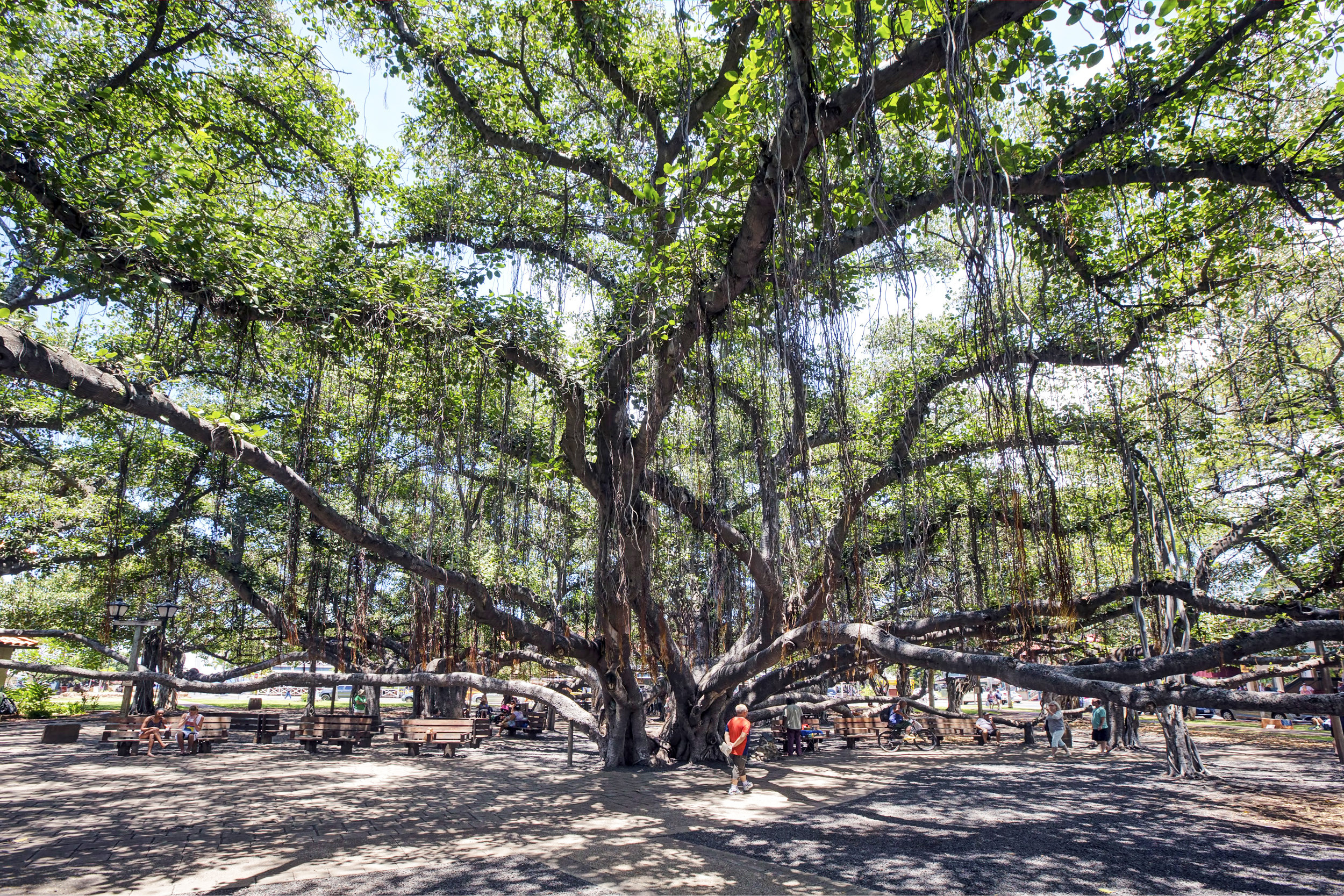 The Banyan Tree is a massive and well-known attraction in the 1.94-acre Lahaina Courthouse Square, also known as Banyan Tree Park, located at the corner of Front Street and Canal Street in the town of Lahaina, Hawaii. The 8-feet seedling, which was a gift from missionaries in India, was planted in 1873 by sheriff William Owen Smith, in commemoration of the 50th anniversary of the first American Protestant mission in Lahaina.
Today, the Banyan Tree stands over 60 feet high with a massive canopy that covers two-thirds of an acre or a whole block. The tree, which now has more than 16 trunks, is one of the largest Indian Banyan in the world.
The tree's sweeping branches and lush canopy provide locals a spectacular spot for community gatherings and offer tourists a unique background for souvenir photos. The area under the tree is also a popular venue for art exhibits, performances, and other events.
The Banyan Tree is in front of the historic Lahaina Courthouse and the spectacular Lahaina Harbor.
Save