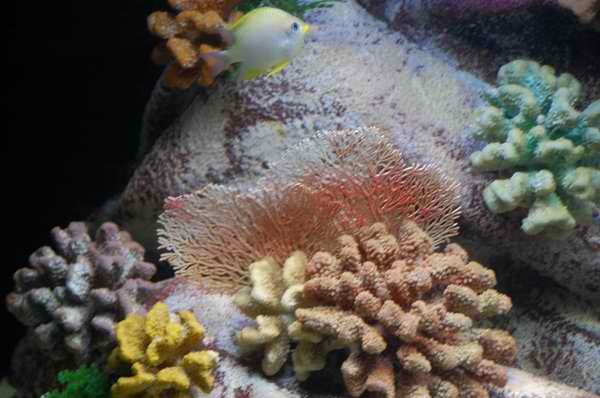 Living Art Marine Center is an interactive living museum/educational facility in Honolulu Hawaii. It was established in 2010 to provide educational programs and interactive activities about marine life and the importance of sustainability within the oceans around the world.
The center, which is a popular venue for school field trips, houses more than 50 salt water aquariums featuring a wide array of tropical fish, corals and other marine creatures in their natural habitat. The exhibits do not only showcase Hawaii's underwater ecosystem but also include marile life from other parts of the world including Australia, the Philippines, Indonesia, Hawaii, Mexico, the Caribbean, and the Red Sea. Those who attend the exhibit have plenty of knowledge thrown at them and are often encouraged to read a heater fish tank guide as well as other guides if they want to learn more about caring for these marine animals.
Some of the noteworthy attractions in the center is the massive aquarium of Opae Ula or Hawaiian Super Shrimp, an endemic shrimp found in Hawaiian brackish water ponds, as well as, the Shark Science and Culture Museum which provides important information about these important but often misunderstood creatures. The Discovery Zone is a hands-on exhibit which allows visitors to interact and touch various marine creatures such as crabs, sea stars, and other invertebrate animals.
Apart from the educational displays, the center also features facilities for sustainable resource management for marine species including a clownfish breeding center and a 2,500-square-foot Aquaponics Garden.
Guided tours, lectures, workshops and fun activities, such as t-shirt printing and jewelry making, are available. The center is also available for parties, company events and other functions.
Living Art Marine Center is located at 3239 Ualena St., Honolulu, Hawaii. It is near Honolulu Airport and only a short drive from Waikiki and downtown Honolulu.
Save