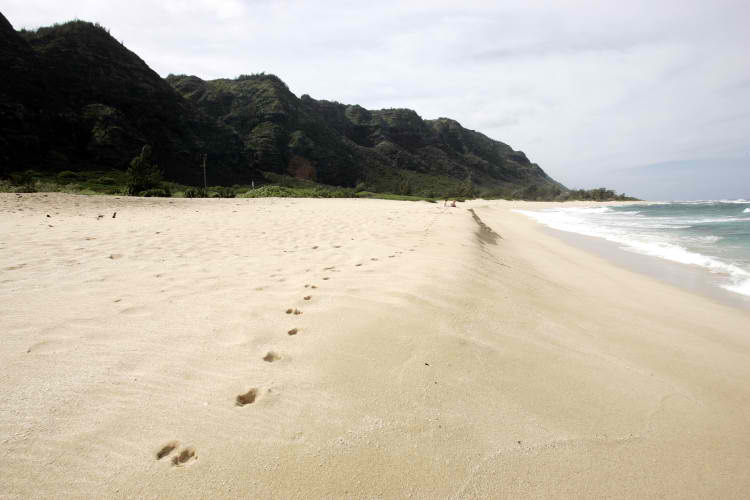 Army Beach is part of the Mokuleia Beach in Oahu's northwestern shore. It sits across the entrance to the Dillingham Airfield. The beach used to be the site of a military recreation center in the 1970 to 1989, hence its name.
It has a long, sandy beach with clear blue waters. There is a small reef area  perfect for swimming and snorkeling during summer season. In the winter months (November to March), the waves can reach heights of more than 15 feet, making it dangerous for swimming and other water activities. When the surf is up, strong currents make entering the ocean too dangerous. Even experienced surfers should take caution when taking to the waters during heavy swells.
This beach offers spectacular ocean and mountain views. It is also almost always deserted.
Army Beach was used as the prime location for principal shooting of the pilot episodes of the TV series Lost. Other beaches of Mokuleia were also used as locations for the top rating series.
To get to Mokuleia's Army Beach, drive north toward Haleiwa from central Oahu on Highway 99 (Kamehameha Highway), then take the exit for Farrington Highway (Highway 930), which will be headed West. Soon Dillingham Airfield will be visible on the left. As the vegetation on the right ends, Mokuleia Beach Park will become visible.