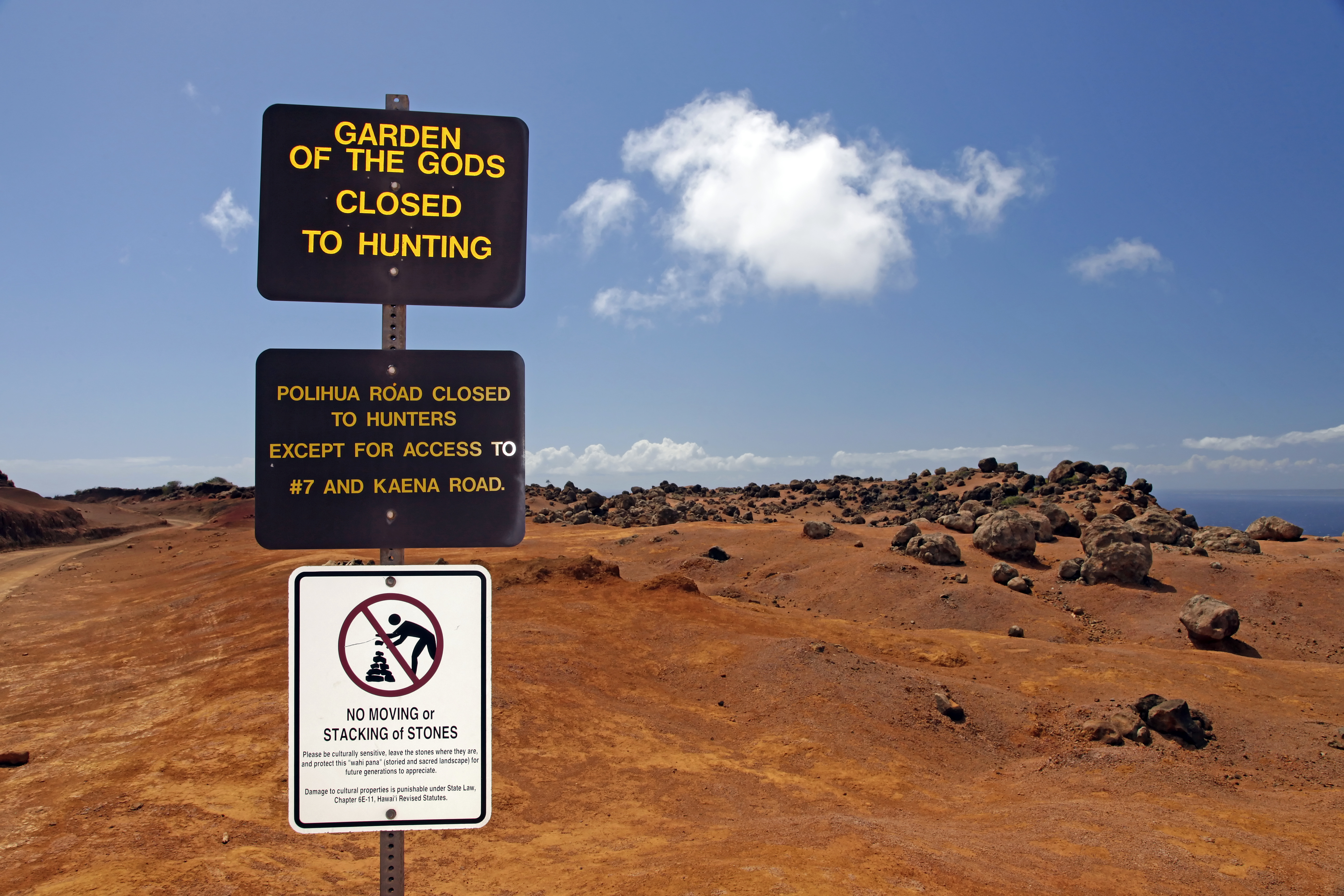 The Garden of the Gods is a public park on the island of Lanai of otherworldly proportion. This attraction is about seven miles north of Lanai City (45-minutes) and features a vast area of land peppered with boulders of varying colors, shapes, and sizes, a landscape never seen anywhere else in the planet.
The locals call the area Keahiakawelo, which means Gods' Garden in the Sky in Hawaiian. The park sits on an elevated location and offers visitors spectacular views of the Pacific Ocean and the islands of Molokai and Oahu on a clear day.
Adding to the mysterious aura of the Garden of the Gods, which is almost devoid of vegetation, are the boulders and massive rocks that seemed to be placed there by some divine being. The rocks, which were inexplicably stacked on top of another in dramatic and awe-inspiring arrangements, has inspired scores of myths that seek to explain how such a place came to be.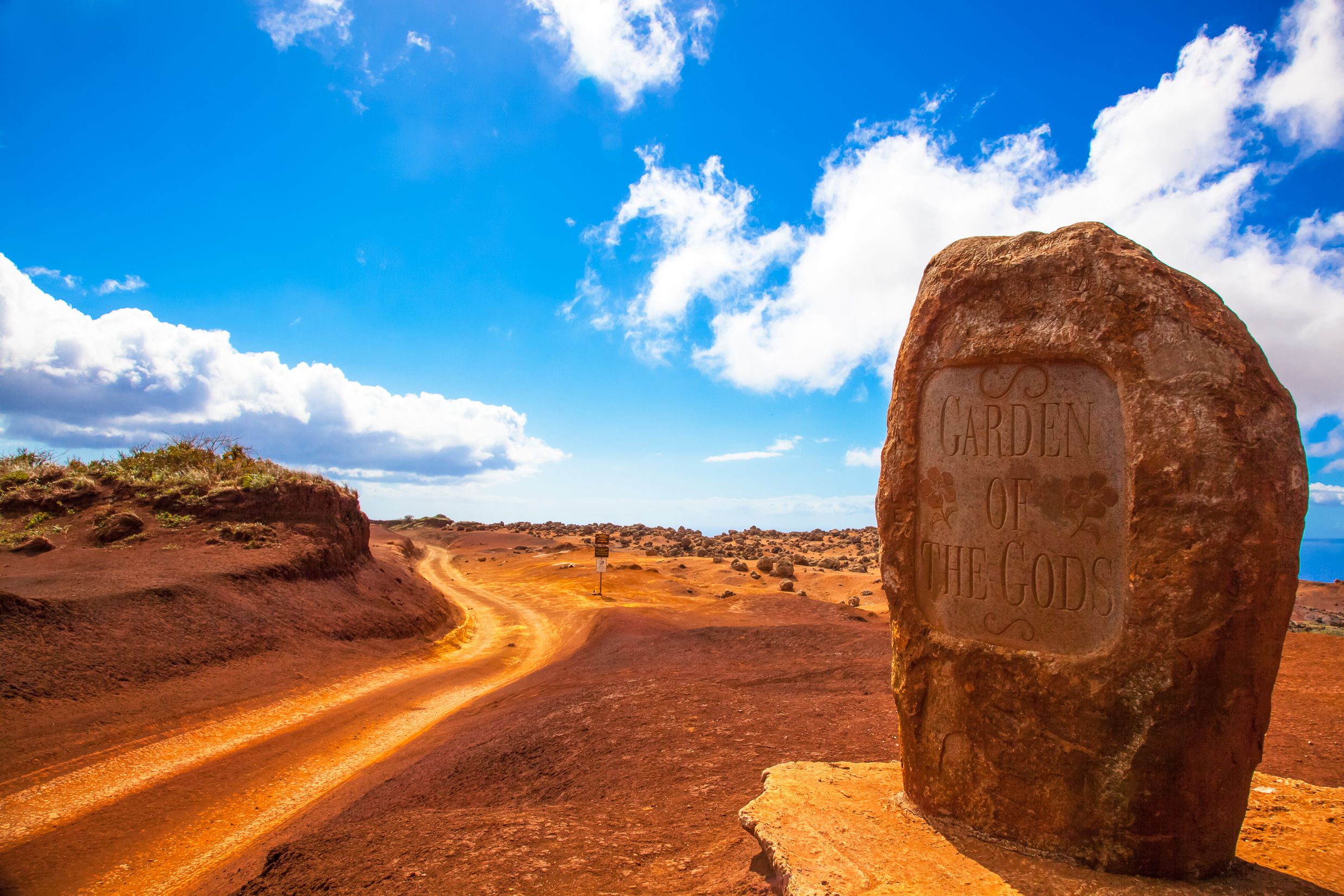 According to folklore, the ethereal landscape is the result of a competition between two kahuna (priests) from Lanai and Molokai. The challenge was to keep a fire burning on their respective island longer than the other and the winning kahuna will be rewarded with great abundance for his island. Kawelo, the kahuna from Lanai, according to the ancient tale, have used every piece of vegetation in Keahiakawelo to keep his fire burning, which explains why this area is so barren today.
Other legends say that Keahiakawelo was formed when gods dropped boulders from the sky to create their rock gardens and sculptures while others believe that each boulder and rock contain the spirits of the ancient warriors of Hawaii.
Geologists believe that the rocks were shaped by thousands of years of erosion, which left pinnacles and buttes on the soil.  However, they, too, cannot explain how the boulders got to were they are and how so many of them are stacked in such dramatic positions.
Getting to the Garden of the Gods is a bit difficult since the road is unpaved and can only be accessed by a vehicle with a four-wheel drive. The more adventurous can opt to hike or bike.  However, be warned that the trail is a bit strenuous but, if it is any consolation, the splendor that awaits is truly worth the extra effort.
The best time to visit the Garden of the Gods is during sunrise or sunset when the light cast ethereal shadows and gives the boulders amazing hues. Take all the photos you want but leave the park as you found it. Moving and stacking of stones are strictly prohibited.
Garden of the Gods in Lanai Photo Gallery