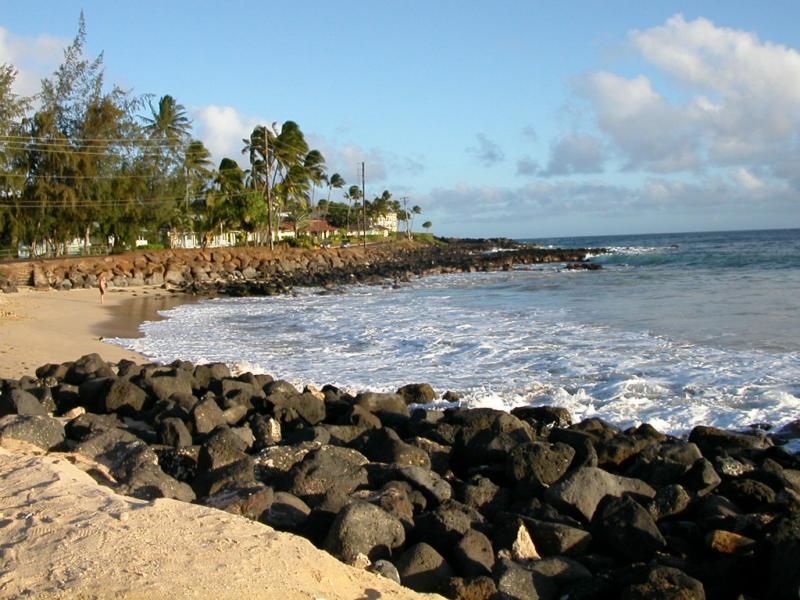 Koloa Landing is a popular dive site located in Poipu Beach on the southern shore of Kauai, Hawaii. The site features a horseshoe-shaped reef which serves as home to a rich variety of tropical fish, corals and other marine life including a lot of turtles.
As the name implies, the Koala Landing was a former port during the whaling era and plantation days. In fact, it was one of the island's most important ports, the other being Waimea. Whaling ships used to dock here to trade with the locals for provisions. It was also used as a main port for passenger vessels and cargo ships transporting plantation crops.
Today, Koala Landing is not used as a port anymore. It instead became a popular scuba and snorkeling spot. The reef protects the area from strong ocean waves, keeping the water calm all year round. The sides of the bay are the best spots for diving. Water can be a bit murky upon entrance but gets much clearer further out.
A good site for beginners and those taking diving lessons. It can get a little crowded being a favorite spot of guided diving tours.
To get to the Koala Landing, head West on Highway 50 from Lihui. Turn left on Highway 520 (Maluhia Road) at mile mark 6.8. After about 3 miles, you'll hit a T in the road at Koloa. Turn right and then an immediate left onto Po'ipu Road, and head South to Po'ipu. At about mile 4.8, take the RIGHT fork. After .2 mile, take the left fork. You'll see the landing in about a tenth of a mile.
Save