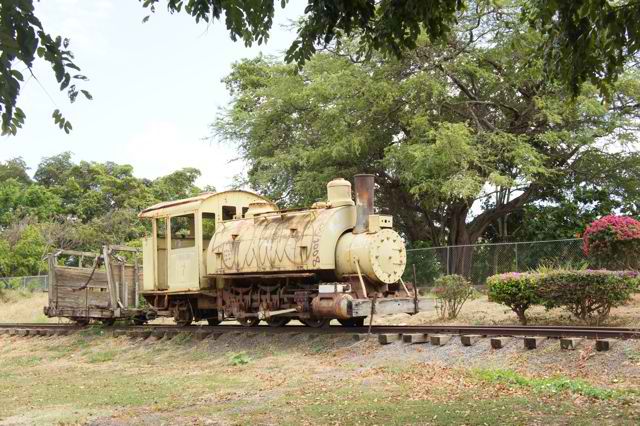 Hawaii's Plantation Village is a 50-acre living museum and botanical garden located in the historic Waipahu town, Oahu, Hawaii. This outdoor museum is comprised of some 30 restored traditonal homes and structures that showcase the lifestyles and experiences of multi-ethnic laborers who migrated to Hawaii circa 1850-1950 to work in the island's sugar plantations.
The village also features unusual plants and fruit bearing trees brought by the immigrants from their native lands such as China, Portugal, Japan, Puerto Rico, Korea, Okinawa, Polynesia, and the Philippines.
The homes represent the various cultures of their former occupants with authentic artifacts, clothing, furniture and art placed in their original settings. There are also community buildings such as the plantation store, infirmary, community bathhouse, and manager's office. A steam locomotive that was used to transport sugar cane during the period is also on display.
The gift shop sells home-made handicrafts, ethnic music, cookbooks, toys and other souvenir items. There are also picnic areas.
Hawaii's Plantation Village is located at 94-695 Waipahu St, Waipahu, Hawaii. It is open daily (except Sundays), from 10:00 am to 2:00 pm. Regular admission rate is $13; Out-of-State Seniors (with ID): $10.00; Military (with valid ID): $7.00; Local Seniors (with valid ID): $7.00; Children (4-11 years): $5.00; Child (3 and under): free of charge. Guided tours available every hour.
How to get there:
Take H1 West bound. Get off at exit 7 (Waikele/Waipahu) Turn left. Turn right onto Waipahu Street. The Plantations village will be on your left.
Save