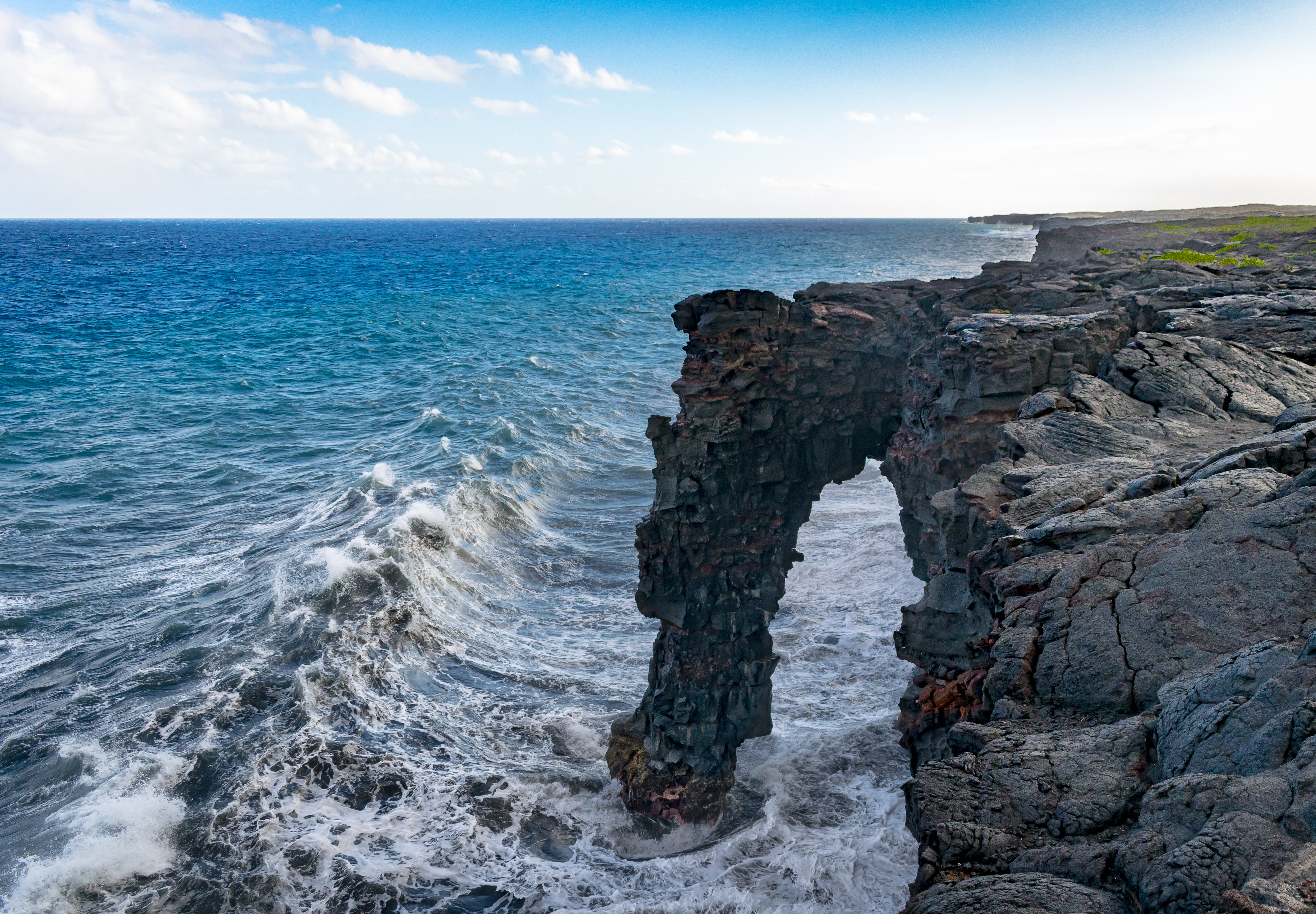 Apart from the Kilauea volcano and the active craters that surround it, there is another breathtaking attraction at the Hawaii Volcanoes National Park in the Big Island. Located at mileage marker 20, near the very end of Chain of Craters Road, is a rock formation known as the Holei Sea Arch.
Believed to be several hundred of years old, the 90-feet high Holei Sea Arch is made of lava from the Kilauea Volcano and carved out of the cliff by the powerful and unrelenting waves of the Pacific Ocean.
The dramatic lava-rock arch is easily viewable in various lookouts at the park making it one of the most popular natural arches in Hawaii. It makes for a spectacular backdrop for souvenir photos among tourists. One day, the violent waves will send the delicate arch crashing into the sea so no better time to visit the Holei Sea Arch but now!
To get to the Holei Sea Arch, follow Chain of Craters Road until you reach sea-level inside Hawaii Volcanoes National Park. As the road runs oceanfront, park in the designated "pull-over" area. Wear appropriate shoes with good traction and always keep a safe distance away from the edge of the cliffs when viewing the arch.
Save