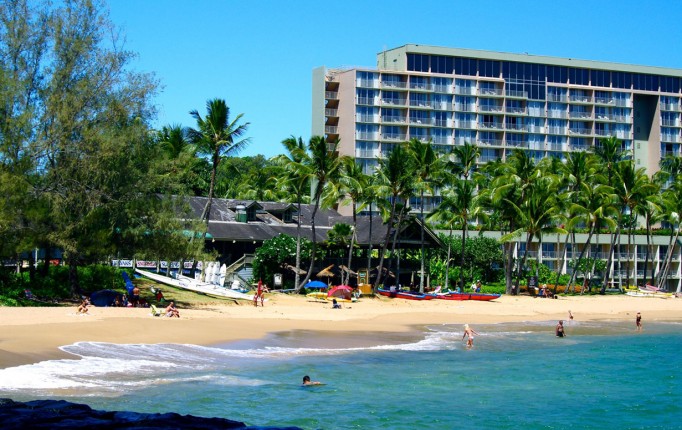 Kalapaki Beach is in Lihue, a town on the west side of Kauai, Hawaii. It remains one of the quieter and less crowded beaches on the island despite its close proximity to the airport, cruise port and hotels (its just behind Kauai Marriott Resort).
Protected by points and breakwaters at Nawiliwili Bay, the beach is free from big waves making it ideal and safe for swimming and water activities. Paddle boards, kayaks and even sailboats are readily available from beachfront water sport rentals. The welcoming golden sand is perfect for sunning, picnics and beach-combing. Cafes and shops on Rice Street are just a few steps away.
While comparatively more peaceful and less congested than nearby Poipu Beach, Kalapaki Beach does have "busy" periods when cruise ships are in port. Kalapaki Beach is open to the public any time. Basic amenities are available for visitors except for lifeguards, so be mindful of ocean conditions before taking a dip specially at night.
Kalapaki Beach is located along Rice Road in Lihue, Kauai.