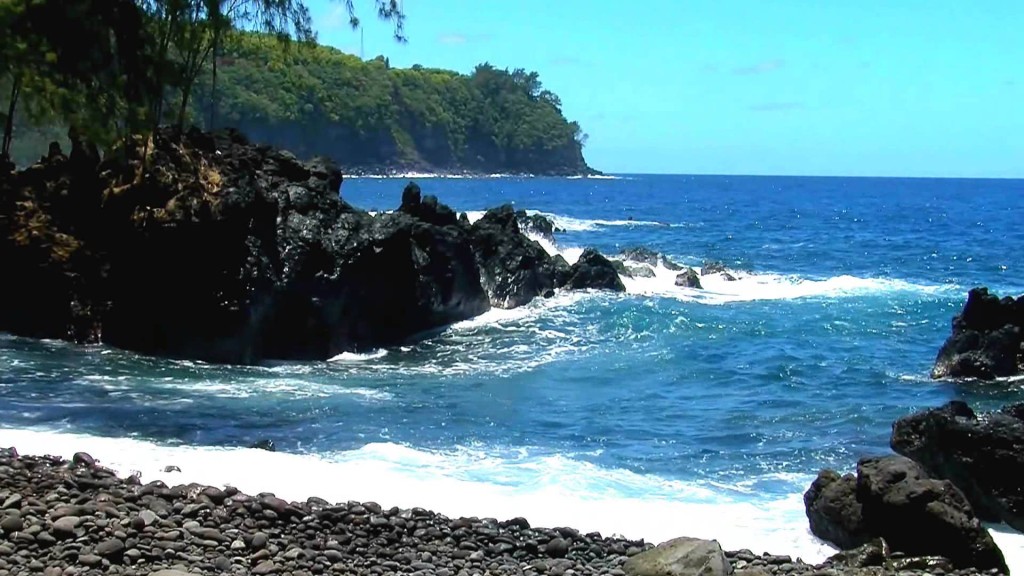 Laupāhoehoe Point Park is a sprawling waterfront park in North Hilo, Hawaii. There is no beach in this seaside park. It welcomes the ocean via jagged, rock-strewn shore. And because untamed waves hit its shore, the beach is not suitable for water activities such as swimming and snorkeling. Nevertheless, the park offers a myriad of safe enjoyable activities such as fishing, camping and sight seeing.  If only for the clear blue waters and the magnificent vistas, Laupāhoehoe Beach Park is a must visit location when you are in Hilo.
Lying at the foot of a cliff and shaded by ironwood trees, the park is perfect for picnics, enjoying the views and exploring the vicinity.  There are waterfalls in the area that are worthy of  exploration.
There are basic facilities such as restrooms, dish washing area, electric lights and outlets, covered picnic tables, grills, showers and drinking water, which makes staying in the park quite comfortable and hassle-free.
Another attraction in the park is a memorial, dedicated to the 24 people who died in the tidal wave that hit the area in 1946.
How to get there:
To get to the Laupāhoehoe Point Park, take Hwy.19 north from Hilo. After passing through Laupahoehoe, watch for the sign to Laupahoehoe Point. Turn right and follow the road down to the beach park.
From Kona, take Hwy. 190 north to Waimea, then Hwy. 19 east through Honoka'a. About 12 miles from Waimea, watch for the sign to Laupahoehoe Point. Turn left and follow the road down to the park.