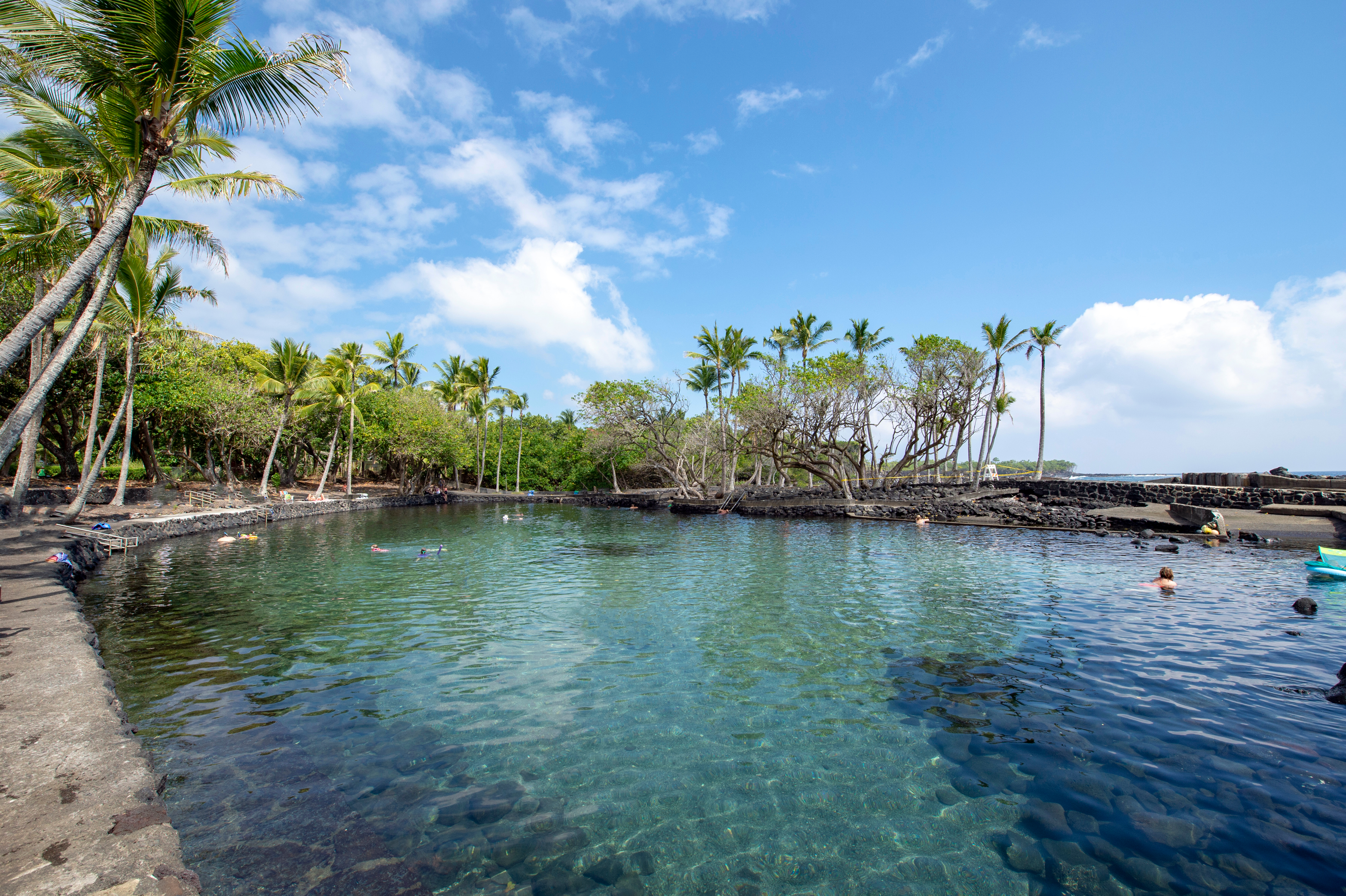 Ahalanui Hot Pond is a natural pool fed by a freshwater spring and the Pacific Ocean. It is warmed by underground volcanic sources and water temperature in the pool can reach a balmy 90 degrees! The water has a slight sulfur smell.
The bottom of the pool is sand and mud but the brackish water is clear. Small fishes, which found their way into the pool via a small inlet that separates the pond from the ocean, can be seen swimming along with the visitors.
Ahalanui Hot Pond is surrounded by palm trees, lush vegetation and a breathtaking view of the Pacific Ocean. There are picnic tables, barbeque grills, showers, and clean restrooms. Ladders and hand railings are installed to provide easy access to the pool. There are also lifeguards on duty and ample free parking.
The hot pond is a popular destination for locals and can get crowded during weekends. The best time to enjoy the pool is early in the morning to avoid the crowds.
Because of the temperature of the water and the crowd of people swimming in the pond, the pool can harbor high levels of bacteria. People with any immune system problems or open wounds are advised to take caution when taking into the waters.
To get to the Ahalanui Hot Pond, take Highway 130 south from Pahoa. When it dead-ends at Highway 137, turn right. The Park is located on the left, just past Mile Marker #10.
Ahalanui Hot Pond - Big Island Photos