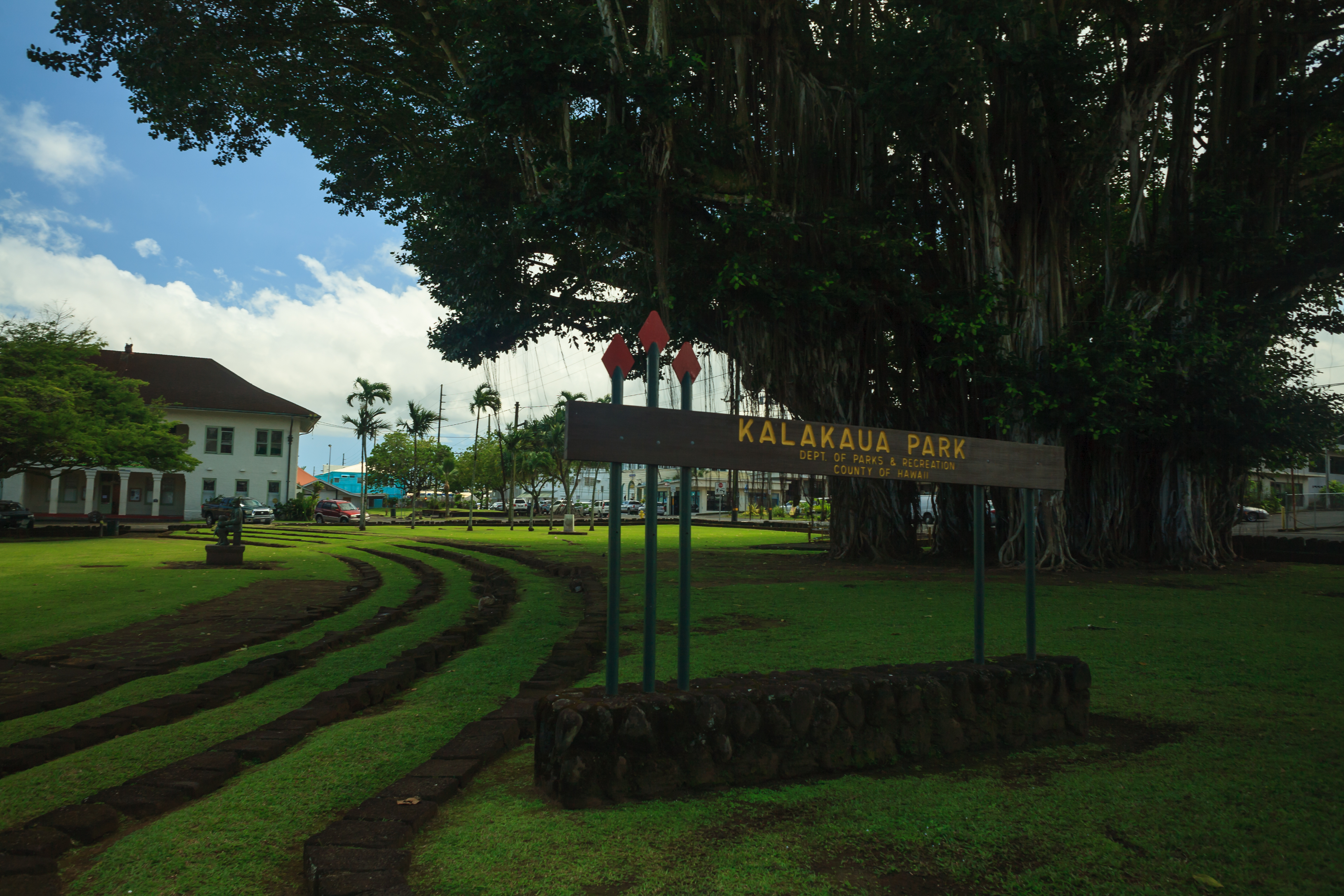 Kalakaua Park is a charming public square in the middle of Hilo's Historic Downtown between Waianuenue Avenue and Kalakaua Street, Kinoole and Keawe Street. It is surrounded by historic buildings including the District Courthouse and Police Station, U.S. Post Office, and Federal Office Building.
The park was named in honor of King David Kalākaua who ruled the Kingdom of Hawaii from 1874 to 1891. Several of the trees in the park are said to have been planted during the reign of the Hawaiian King, often called the "Merrie Monarch" because of his revival of Ancient Hawaiian song and dance.
A bronze statue of King Kalākaua stands in the middle of the park, holding a taro leaf and ipu (gourd used in ancient chants). A time capsule was buried in 1991 during a total solar eclipse, to be opened in the next one to be visible here.
Another attraction in the park is the 10-feet tall marble monument with reflecting pond honoring those who died in World War II from the Island of Hawaii. Two plaques were added to opposite ends of the monument, one in memory of those who died in the Korean War and another to honor the fallen men of the Vietnam War.
Hard to miss is the park's huge banyan trees which offer shade during the day and serve as a venue where Shakespeare plays are performed during summer evenings.
Apart from the historical civic buildings, old residential homes add to the quaint old town charm of the area. Numerous cafés and restaurants are interspersed with old structures.