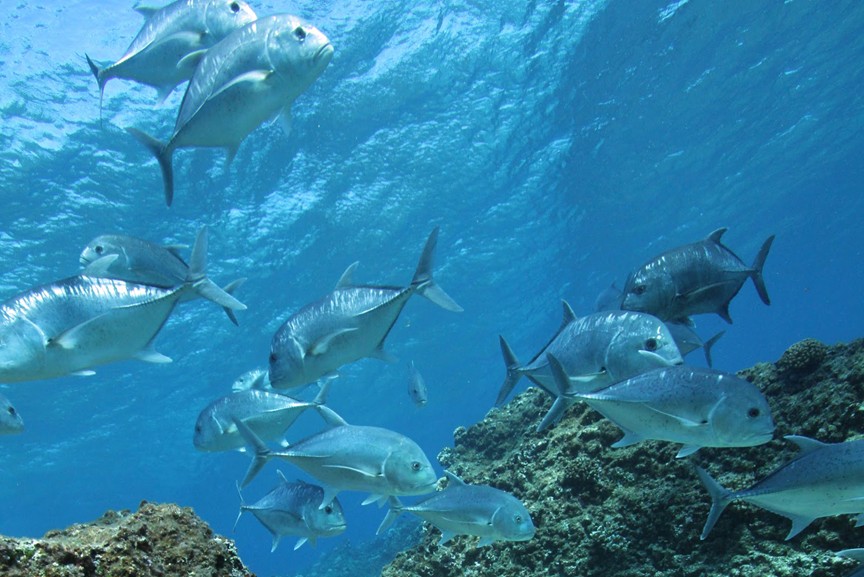 Kahuna Canyon is one of the best diving spots in Oahu's North Shore. It is located near Mokule'ia, about five miles west of Haleiwa Harbor. Dubbed as Hawaii's Grand Canyon, the bowl-shaped canyon is actually  a former volcanic crater with a base at 100 feet and a top near 35 feet with a 200 yard long canyon.
The sea-facing half of the crater is gone while the eastern crater wall serves as a  massive chasm rising from the sea bottom. This spot creates a veritable underwater Grand Canyon which extends 200 yards towards the shore.
Kahuna Canyon is peppered with caves and coral formations which make perfect resting grounds for a wide array of marine life including parrotfish, unicorn surgeonfish, ulua, amberjacks, Moray eels, lobsters and shells.
Water condition and visibility at Kahuna Canyon is exceptional from May to September. Come October through April, heavy surf make diving dangerous or impossible.
Save