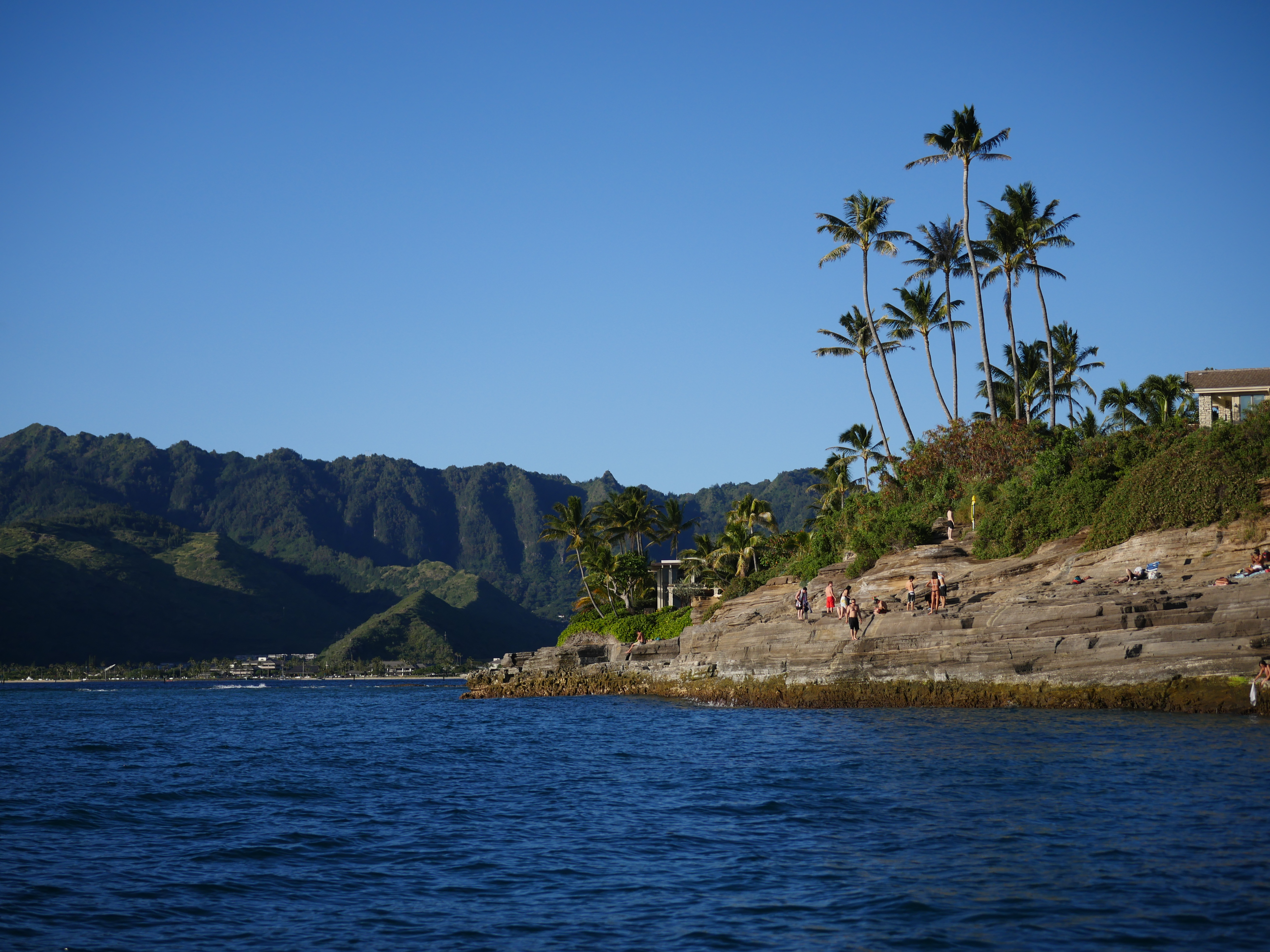 China Walls is what the locals call the rocky shoreline at the tip of Portlock at the Eastermost end of Maunalua Bay in East Honolulu, Hawaii. The rocky cliffs are part of the Koko Kai Mini Beach Park and offer sweeping panoramas of the Pacific Ocean, Maunalua Bay and Diamond Head in the distance. The vistas are some of the most breathtaking in Oahu.
It may be called a beach park but Koko Kai is not your usual sandy beach where you can lay on the sand or take a refreshing dip in its cool waters. In fact, there is no sand in this beach nor is its water safe for inexperienced swimmers. The waves here are so intense that only expert divers and extreme surfers dare enter the treacherous waters.
Apart from taking in the magnificent views, especially during sunset, China Walls is known among the adventurous as a great cliff jumping spot. If you decide to visit the area and partake of the cliff jumping opportunities it offers, make sure to bring with your better judgement.
Even if you are just watching a brave soul who dares go for a dive, keep a safe distance away from the edge of the cliffs. The waves here can be powerful enough to sweep off onlookers onto the sea in a split second. The area is known for accidents, some of which were fatal.
Koko Kai Mini Beach Park and China Walls are located in a high-end residential area. To get there, take the H-1 eastbound toward Hawaii Kai. Continue straight on Kalanianaole Highway (HI-71) and then turn right at Lunalilo Home Road. Turn left on Poipu Drive. Take the 3rd right onto Hanapepe Loop. Take the 2nd right onto Hanapepe Pl. Koko Kai Mini Beach Park is located between two private residences. Find parking along Hanapepe Loop.
Save