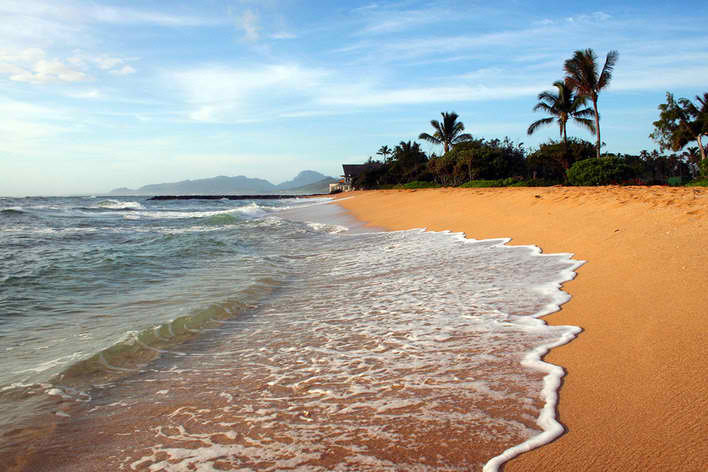 Waipouli Beach is a beautiful beach located in Kapa'a, on the eastern shore of Kauai, Hawaii. It has a long sandy beach fronting the Kauai Sands Hotel, Islander on the Beach and Aston Kauai Beach at Maka'iwa. This beach boast of scenic views but water condition and rocky bottom make it not safe for swimming.
At the southern end of Waipouli Beach is a small cove with rocky outcropping which is a great spot for watching sea turtles. The beach is also a favorite rest spot for Kauai's monk seals.
Not to be confused with Waipouli Beach is the adjacent Waipouli Beach Park up north. Also called, Fuji Beach and baby beach, this beach is a popular gathering and fishing spot among locals.
This beach also offers better swimming opportunities because of its shallow water protected by a natural breakwater. The rocky sea wall creates a shallow tide pool where children can play and swim safely when the ocean is calm. During high surf, however, water splashes over the breakwater and swimming is not recommended.
Unlike Waipouli Beach, Waipouli Beach Park has restrooms, parking and picnic areas.
Save