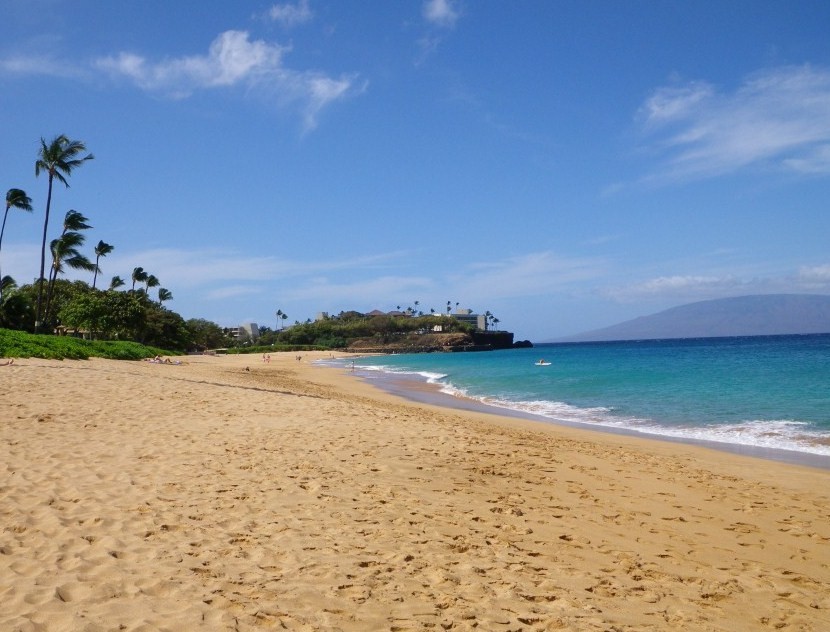 Ali'i Kahekili Nui Ahumanu Beach Park, more popularly known as Kahekili Beach Park, is located on the west side of Maui, Hawaii. It is adjacent to the more crowded Kaanapali Beach, separated only by the large lava rock outcropping known as the Black Rock.
The beach was named after King Kahekili, dubbed as the last King of Maui who reigned in the island for 45 years. His reign was halted in 1794 when he was defeated in the war by his own son King Kamehameha. King Kamehameha fought against his father King Kahekili so that he can conquer the land of Hawaii. The beach is also sometimes referred to as Airport Beach because of its proximity to the Ka'anapali Airport.
Kahekili Beach is known for its long shoreline with fine white sand. While swimming is not advisable in these waters because of the many hidden rocks, the area is a great snorkeling and scuba diving spot because of a coral reef teeming with marine life. For those who wish to go swimming, the site near the Black Rock is a safer area.
The beach is not as developed as the neighboring Ka'anapali Beach but there are several facilities including covered picnic tables, showers, restrooms, grassy area and paved parking lot. On the right side of the beach is a golf course.
Kahekili Beach Park is open from 6 a.m. to sunset. To get there, take Highway 30 north from Lahaina toward Ka'anapali. Just past Mile Marker #25, turn left on Kai Ala Drive to Kahekili Beach Park.