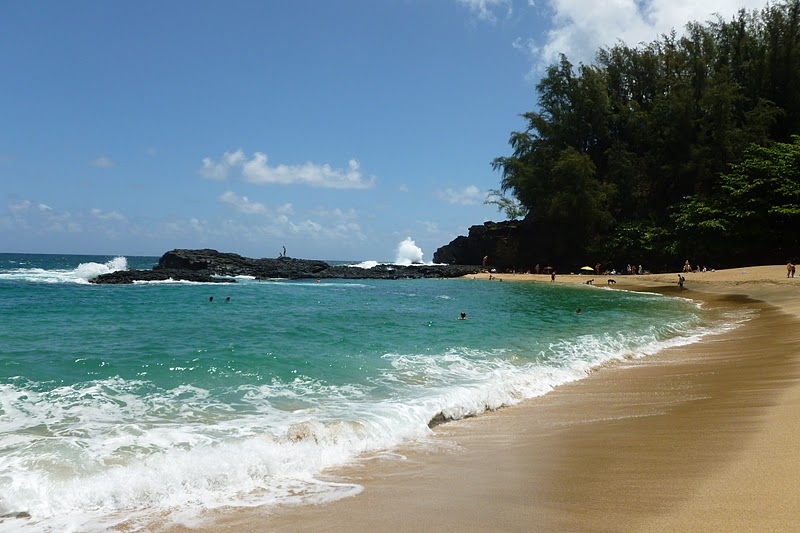 Kahalahala Beach is a picturesque crescent-shaped beach located to the east of Lumahai Beach in the north shore of Kauai, Hawaii. It was one of the locations in the 1958 film, "South Pacific." The name Kahalahala means Pandanus Trees in Hawaiian.
The beach features fine golden sand and spectacular views of "Bali Hai." There are also black lava rocks formations which create waterfall effects as the surf breaks and recedes over the outcropping. This scenic beach is great for picnics, sunbathing, and beach combing but offers very limited water activities.
There is no protective reef offshore, making the waters unsafe for swimming most of the year especially when surf is high because of strong rip current and powerful backwash. The surf is only calm enough for swimming during summer and only for a few days. During such period, snorkeling is possible, particularly towards the inside of the rock outcropping where the water is much calmer and shallow.
Near the parking pull off area, there is a path that leads to a lookout that is great for photo opportunities, overlooking Lumahai and Kahalahala Beach.
There are no lifegurads and facilities at this beach.
Save