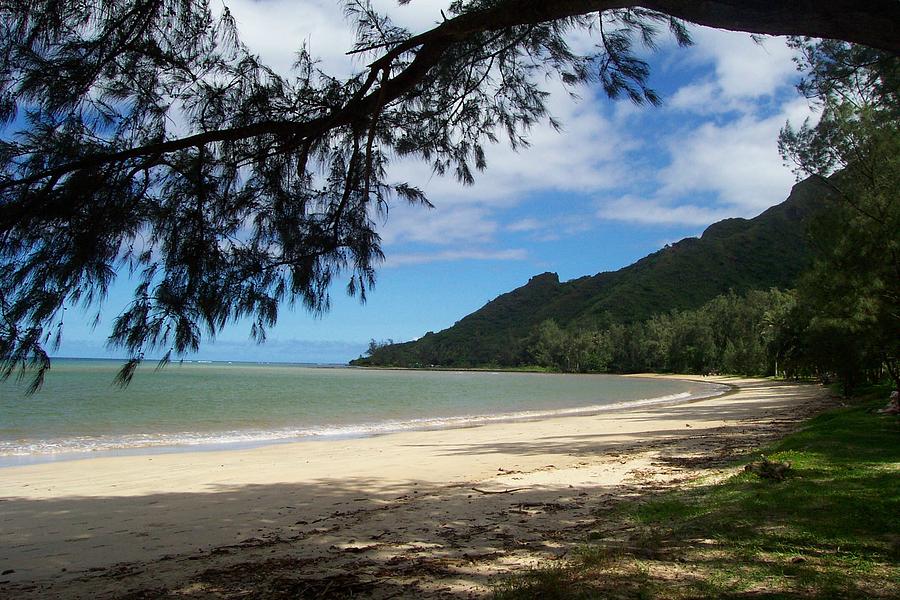 Kaaawa Beach Park is a narrow sandy beach located in Oahu's windward coast. The name was derived from the yellow wrasse fish, a reef fish that was once abundant on the reefs in this area. Today, the beach is a popular spot for catching he'e or octopus.
The picturesque views make this beach park excellent for picnics and camping. While the clear blue water is inviting, swimming is less than ideal in this beach due to a shallow reef nearshore, except for a few sandy patches. There is also a dangerous rip at the break in the reef at the south end of the park. Nevertheless, snorkeling opportunities are available when the ocean is calm.
Facilities include restrooms, showers and parking. Always take caution when venturing into the ocean as there is no lifeguard on duty.
Kaaawa Beach Park is located at  51-329 Kamehameha, Kaaawa, Oahu, Hawaii.
Save