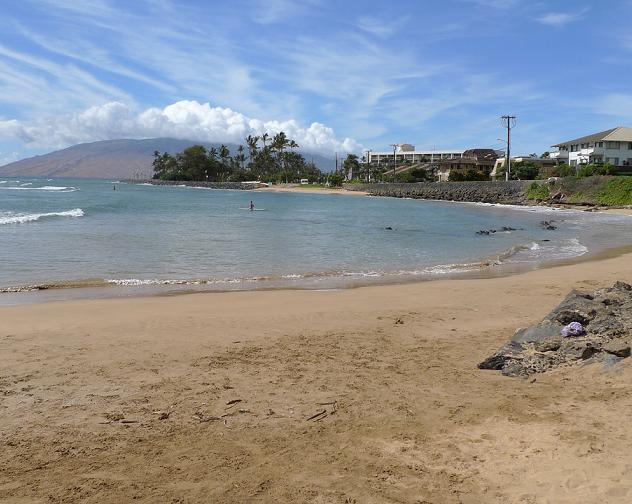 Cove Park is a small beach park located in Kihei, on the southern shore of Maui. It has a sandy beach with some rocky areas. With a tiny grassy area, picnic tables and some shady trees, the park is a popular hang out among locals.
The north end of the beach is also a popular spot to learn surfing. In fact many surfing schools use the beach to train beginner surfers because it seems to have the perfect geographical conditions for waves that are ideal for surfing. The area is quite shallow and as a result, the waves form far out and remain ridable until almost the shore.
Generally, swimming condition is poor due to seaweeds and powerful rip currents but a more protected area, where surfers enter the water from the parking lot, provides a safe spot for swimming.
Cove Park is located along Iliili Road, the main road that leads through Kihei. It can get crowded especially during weekends.
Facilities include showers, restrooms and parking. There are no lifeguards so be cautious when venturing into the water.
Save