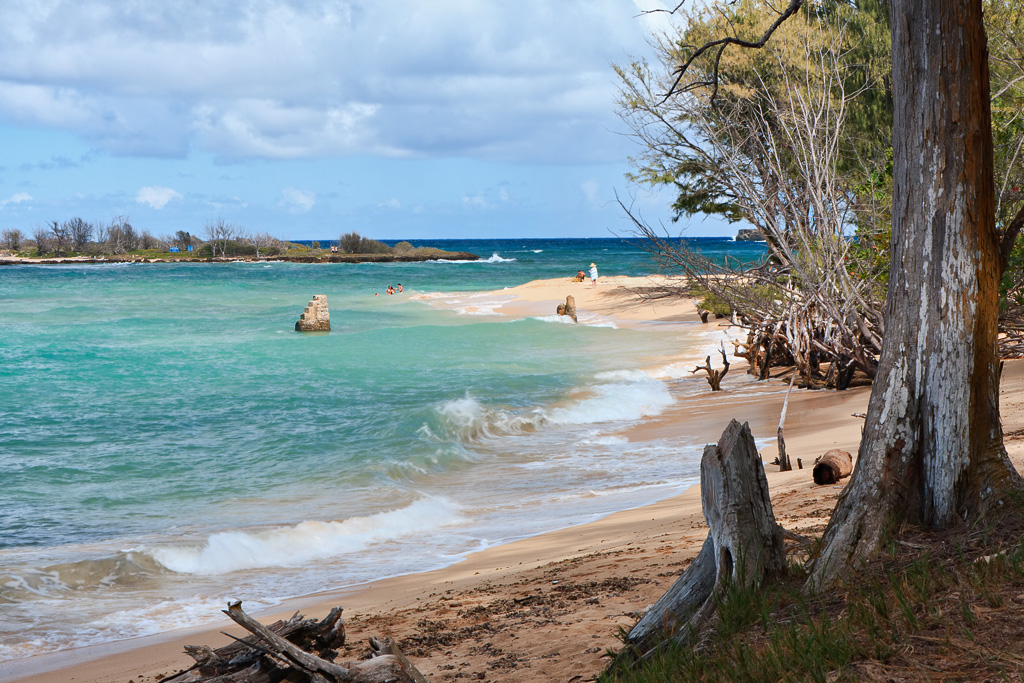 Goat Island, also known as Mokuauia Island, is a small island just 720 feet from Malaekahana Beach on the northeastern coast of Oahu, Hawaii. Contrary to its name, there are no goats in the island. Instead, seabirds call the island home. In fact, the center of the island is a restricted refuge and nesting area for ground-dwelling birds.
The pancake-shaped island is known for its pristine beaches, tide pools and calm waters that are excellent for swimming and snorkeling during calm conditions.
There are three beaches on Goat Island. The one on the left, which is the most easy to access, is also the best one for swimming. It can be reached by kayaking, swimming or simply wading your way there from Malaekahana Beach during low tide, when water depth can only range from three to five feet. Don't attempt to reach Goat Island if you're a novice swimmer or during high tide.
Monitor surf condition before venturing into the island and refrain when wave action is strong. If you do choose to swim or wade your way out there, wear appropriate shoes that will protect your feet from the reef and rough lava rocks. Also take snorkeling equipment as the area is one of Oahu's most spectacular snorkeling spots, teeming with marine life and coral reef.
The island offers breathtaking views of Oahu, the mountains and the ocean. If you visit, stay away from the center of the island and do not disturb seabirds that may be laying their eggs or tending to their young. Do not take or leave anything behind on the island.