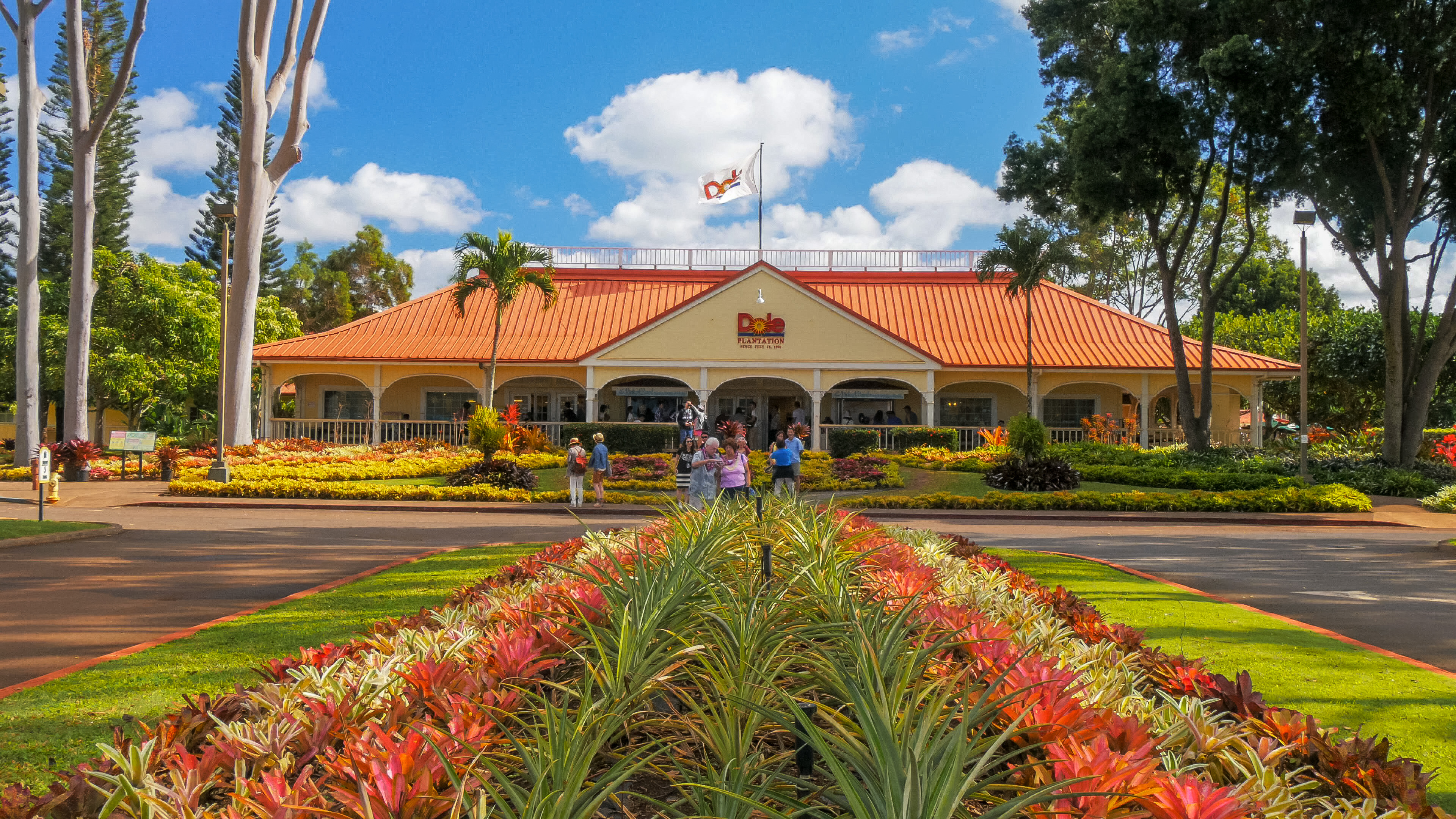 Apart from its beautiful beaches and exotic landscapes, another popular tourist attraction in Oahu, Hawaii is the Dole Plantation. It provides a great way to learn about the history of the pineapple and James Dole, the man who pioneered the pineapple industry in Hawaii in 1901.
The plantation offers a variety of activities that both young and old visitors will enjoy. The Plantation Garden Tour is a walking tour that takes you to eight mini-gardens showcasing not only the pineapple but also other commercial crops grown in the plantation such as coffee and cocoa. The tour also provides a lowdown on how pineapples are picked, processed and packed every day.
Another attraction is the Pineapple Express, a two-mile tour aboard a train circling the plantation's pineapple fields. During the 20-minute train ride, a tour guide shares the history of the pineapple production and agriculture in Hawaii, as well as the fascinating story of James Dole and how he built his empire.
The Pineapple Maze is one of the most, if not the most popular attraction in the plantation. Covering an area of over two acres, the maze was declared as the world's largest permanent hedge maze by the Guinness Book of World Records in 2001. The pineapple-shaped conundrum features more than 14,000 varieties of Hawaiian plants and trails that stretches 2.46 miles! Most visitors take 30 to 45 minutes to finish the maze and there are a few who give up in frustration.
The "fastest finishers" are recognized by placing their names on a special board at the entrance of the maze. Those who finish the maze get a 15% discount coupon for any Dole merchandise while those who achieved record time will receive a special Dole Plantation prize. The posted record is six minutes.
Admission to the Dole Plantation grounds is free. The activities mentioned above are available daily from 9:30 a.m. to 5:00 p.m.and charge the following fees:
Pineapple Express
Adults: $8.50
Children (4-12): $6.50
Kama'aina/Military: $7.75
Pineapple Maze
Adults: $6.00
Children (4-12): $4.00
Kama'aina/Military: $5.00
Plantation Garden Tour
Adults: $5.00
Children (4-12): $4.25
Kama'aina/Military: $4.50
Tickets can be purchased at Dole Plantation located at 64-1550 Kamehameha Highway, Wahiawa, Hawaii.