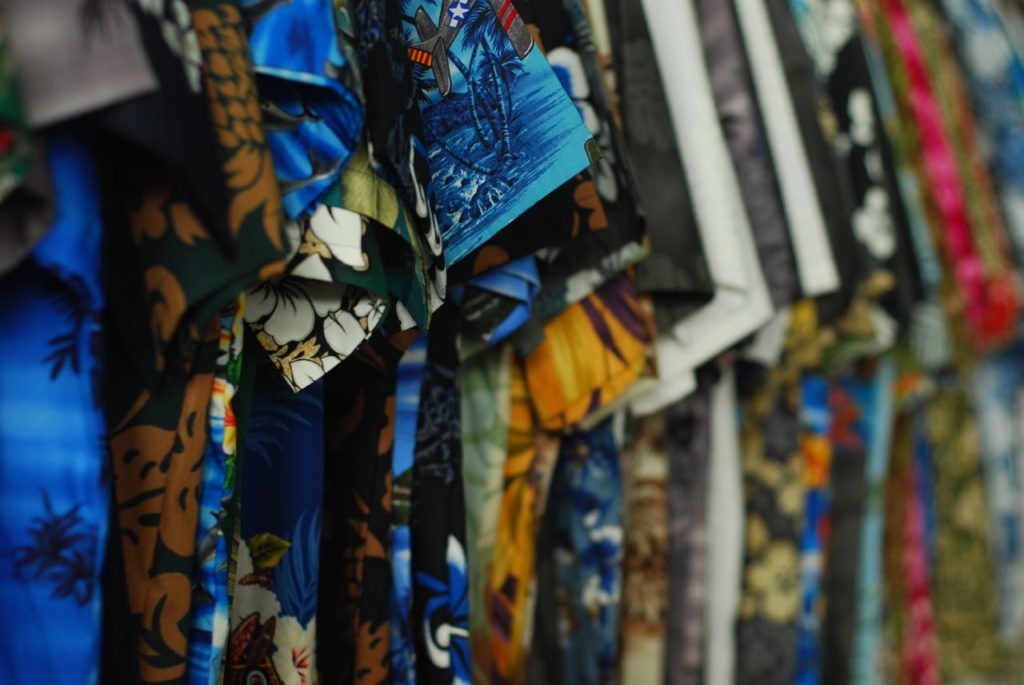 While Hawaii is generally welcoming to tourists, you still don't want to get funny stares for wearing something "unusual" on the islands. Hawaii is pretty laid back when it comes to wardrobe so don't bother packing suits and formal dresses (unless you are also attending some important business convention or a wedding while there). Dress up as the locals do (hint: wear something that will make you look like you're ready to hit the beach at any moment) and you are good to go. We list down some wardrobe essentials so you don't look like a tourist while exploring and enjoying the sights and sounds of Hawaii.
T-Shirts and Shorts
These North American wardrobe staples will feel right at home in the islands so take a bunch of them. You can wear them to the beach, while whale-watching, trekking, shopping and so on. Temperatures on the island can get very hot so it might be worth investing in some bamboo crew neck t-shirts because they're made with breathable material, helping you keep cool. Plus, they're made ethically and sustainably too!
Aloha Shirts
These colorful shirts originated in Hawaii so expect to see locals wearing them. However, they prefer the ones with simple floral patterns in muted colors. So if you don't want your outfit-of-the-day to scream "I am a tourist," don't pick the bright neon-colored aloha shirts from the souvenir store because they are usually targeted to visitors.
Footwear
Flip-flops are the go-to footwear of locals. If you want to be authentic, the most popular brand of flip-flops in Hawaii is "Locals" which is available in most boutique shops and major retail outlets like Walmart. Never wear strap-on sandals, as these are a marked sign of a tourist. Also bring shoes with traction if you are planning to go hiking or explore destinations that may have rocky or slippery terrain.
Accessories
Belt bags and visors are clear indicators that you are not from the islands so avoid wearing them. If you need to carry things with you, use a standard purse, backpack or beach bag. Use baseball caps or wide brim hats as sun protector.
Swimwear
Tight and skimpy swim trunks for men are very uncommon in Hawaii so avoid them at all costs and wear board shorts instead. For women, swimsuit styles vary widely and you are safe going with your favorite color and cut. If you are conscious of tan lines, you may want to wear a thong bikini bottom. You can wear a wrap or cover-up for modesty or while exploring the surrounding shops and restaurants near beaches and resorts.
Sunscreen
A sunburned face and tan lines are tell-tale signs that someone is a tourist who is not used to the Hawaiian sun. Apply it evenly and inconspicuously though because streaks of sunblock on your face can also bust your i-am-not-a-tourist disguise.
Save
Save
Save
Save