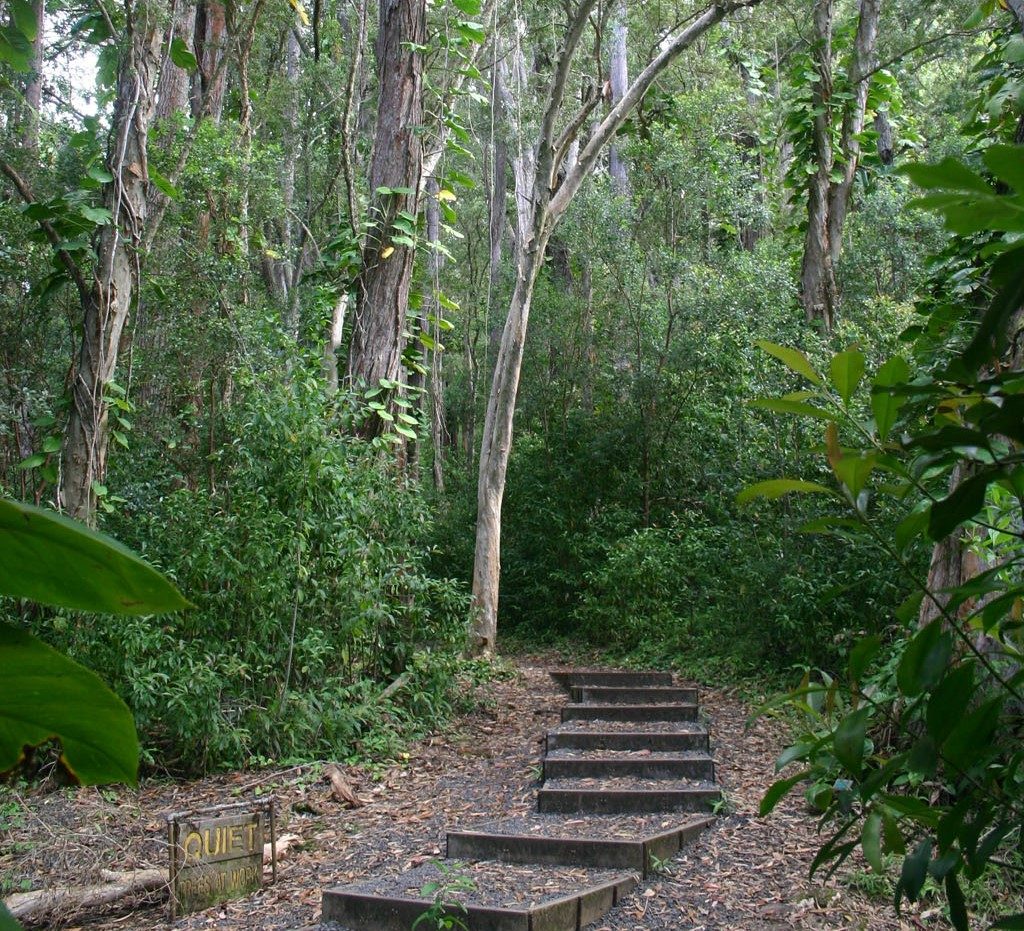 Waikamoi Nature Trail is a short and easy walking trail meandering along native Hawaiian plants, trees and wildlife in East Maui. Located just around a bend a little over half-mile past mile marker 9 on the Hana Highway, the trail makes a nice stopover to stretch the legs and take in some breathtaking views while on a trip along the Road to Hana.
Apart from the large variety of native ferns, herbs, bamboos, shrubs and trees that reflect the biodiversity of Maui, an array of native birds can also be seen on a good day. The path is generally accessible with some paved parts making it easy to traverse by people of all ages and physical conditions.
There is no majestic waterfalls anywhere this this trail but there are a few overlook offering spectacular views of Hana Highway including a bamboo forest which looks like a giant pincushion from afar.
There are no facilities in this area except for some picnic tables, benches and barbecue grills. Bug spray will come handy as mosquitoes and other insects tend to congregate in the area.
The Waikamoi Trail is a total of 0.8 miles if you do the loop-trail alone and about a mile and a half if you do the extension. You can expect to spend about 30 minutes to an hour here depending on which trails you hike.