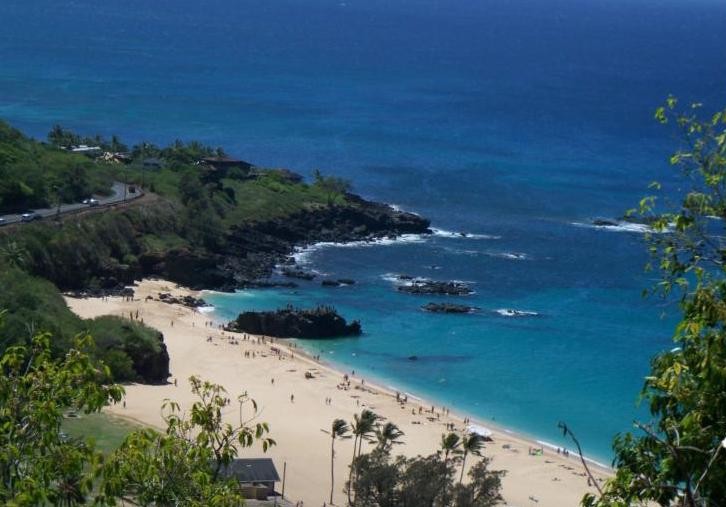 Located in Haleiwa on the North Shore of Oahu Hawaii, Waimea Bay is where the best surfers in the world go to hang ten.
During winter, Waimea Bay's massive waves make it one of the popular locations hosting big wave surfing contests. Some of the highest waves reached 30 to 50 feet high. Waimea was even considered as the most prestigious big wave surf break in the world for decades until newer and far more superior breaks were discovered elsewhere. The bay's big waves are formed by winter storms in the North Pacific.
In summer, Waimea typically has clear and calm water and are frequented by freedivers, S.C.U.B.A. divers, and those who desire to jump off "da Big Rock." Also called the "Jump Rock," this rock formation is perfectly positioned in the bay and used by adventurous swimmers as some sort of a diving platform.
Waimea Bay in Oahu Photo Gallery