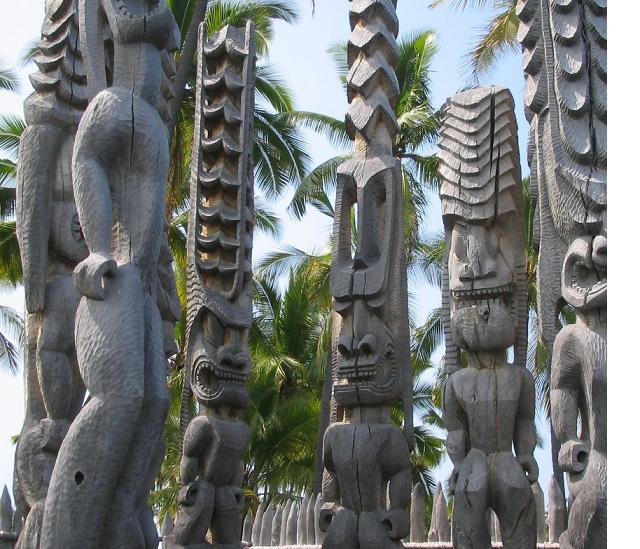 In 2000, the Ala Kahakai National Historic Trail was designated by the U.S. Congress as a National Historic Trail to promote its preservation and protection, as well as the interpretation of traditional Native Hawaiian culture and natural resources. The 175-mile trail traverses numerous cultural and historical sites on the Big Island in Hawaii. It features hundreds of ancient Hawaiian settlement sites and over 200 ahupua'a, or traditional sea to mountain land divisions.
While its office was officially opened in the summer of 2001, the trail is still in the process of being developed. Some sections are already accessible by the public under State and County jurisdiction such as the Kaloko-Honokohau National Historical Park.
The trail includes several important heiau (temples), royal centers, kahua (house site foundations), loko 'ia (fishponds) ko`a (fishing shrines), ki'i pohaku (petroglyphs), holua (stone slide), and wahi pana (sacred places).
Aside from man made structures, it also showcases Hawaian natural resources such as anchialine ponds, pali (precipices), nearshore reefs, estuarine ecosystems, coastal vegetation, migratory birds, native sea turtle habitat, and several threatened and endangered endemic species of plants and animals.
//