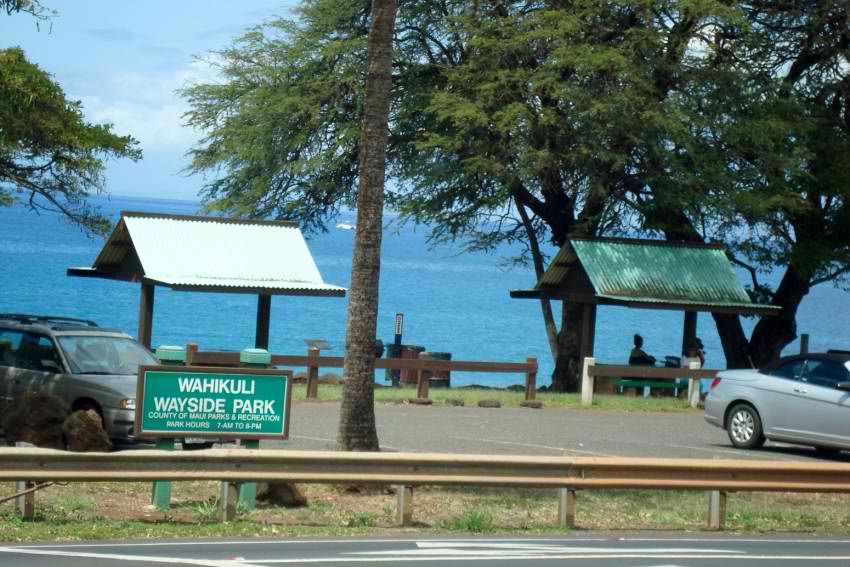 The Wahikuli Wayside Beach Park is one of the most popular beach parks on the west side of Maui in Hawaii. It is located between the edge of Lahaina Town and the resort area of Kaanapali, right along the Honoapiilani Highway. It's accessibility is just one of the many factors that make this beach park popular among locals and tourists.
Wahikuli means "noisy place" in Hawaiian and this beach could be just that when huge crowds gather here for picnics, swimming, sunbathing or simply relaxing, especially during weekends. With sprawling lawns, long stretch of sand and facilities which includes restrooms, showers, pavilions, picnic tables, barbecue grills, paved parking and picturesque ocean views, many locals choose this beach as venue for gatherings, luaus and parties.
This park features black sand and a retaining wall made from large boulders. There is a small sandy beach with calm water that is excellent for swimming and snorkeling. The site is also a popular for watching giant sea turtles or honu which frequent the boulders for seaweed and algae.
Wahikuli Wayside Beach Park is open daily, from 7am to 8pm. Just past Lahaina Town on the west side of Maui, there are numerous signs leading to the beach park.