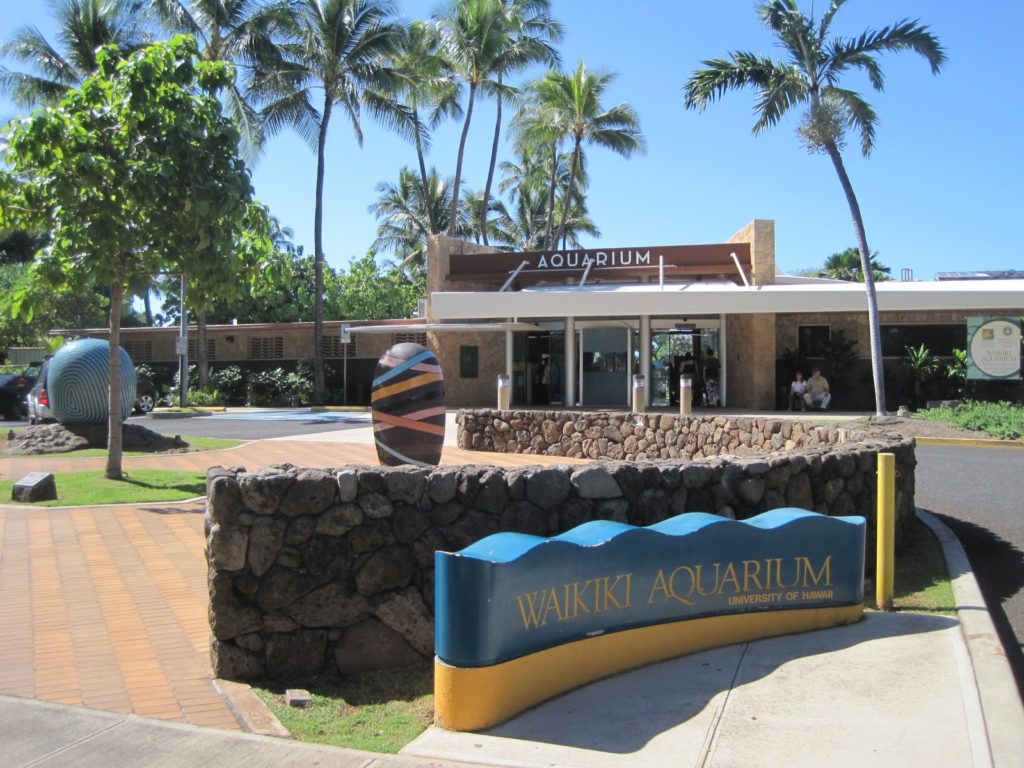 The Waikiki Aquarium was built in 1904 and is considered as the third oldest aquarium in the United States. Located in 2777 Kalakaua Avenue, Waikiki,  the aquarium is part of the University of Hawaii and is built on the shores of Waikiki. Aside from providing exhibits about the marine life in Hawaii, the aquarium also serves as a research facility for the aquatic life in the tropical Pacific. Every year, 320,000 people including 25,000 school age children visit the Waikiki Aquarium.
The facility features more than 3,500 marine animals and aquatic plants, representing 500 species from throughout Hawaii and the Tropical Pacific. It also boasts of a coral reef exhibit which provides visitors a close-up look at reef sharks, living coral, sea jellies, reef fish, and more.
Outside the facility is a 75,000 gallon Edge of Reef habitat, Moi hatchery and the endangered Monk seal pool. Waikiki has pioneered efforts to farm corals, which visitors can see at the coral farm. Aquariums from around the world request live corals from Waikiki.
To get to the Waikiki Aquarium, take Kalakaua toward the Honolulu Zoo. After crossing Kapahulu, get in the right lane and the Waikiki Aquarium will be on the right. The aquarium is open daily from 9am-4:30pm daily.
Waikiki Aquarium Photo Gallery