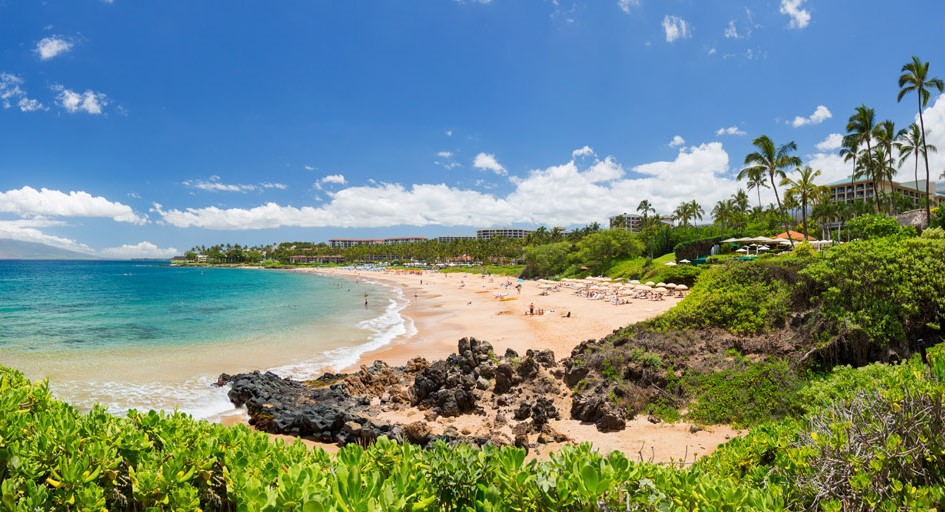 Polo Beach is one of the numerous beaches that line Wailea's two-mile shoreline. A popular resort area, Wailea's beaches are almost always crowded but Polo Beach at the southern end rarely gets packed. If it does get crowded, it is still a pretty beach to enjoy the sun, sea and sand.
Backed by Fairmont Kea Lani Resort at the quieter south end of Wailea, Polo Beach is immaculately maintained and features low sand dunes perfect for picnics and sunbathing. While enjoying what this beach has to offer, there may be chances of seeing people holding their metal detector bags and kitted out, while beachcombing the area. You never know what could be found on Polo Beach. There are also BBQ grills, tables and a small park with a grassy patch.
The gently dropping ocean bottom makes this beach ideal for swimming and other water activities. The northern end of the beach offers good snorkeling opportunities when the ocean is calm.
Bodyboarders troop to Polo Beach when there is a small shore break. Caution is advised when venturing into the water as there hidden rocks on the nearshore ocean bottom.
Polo Beach is along the Wailea Beach Path and can be reached by turning onto Kaukahi Street after passing the Fairmont Kea Lani Resort. Drive onto the beach parking lot on the right.
Save