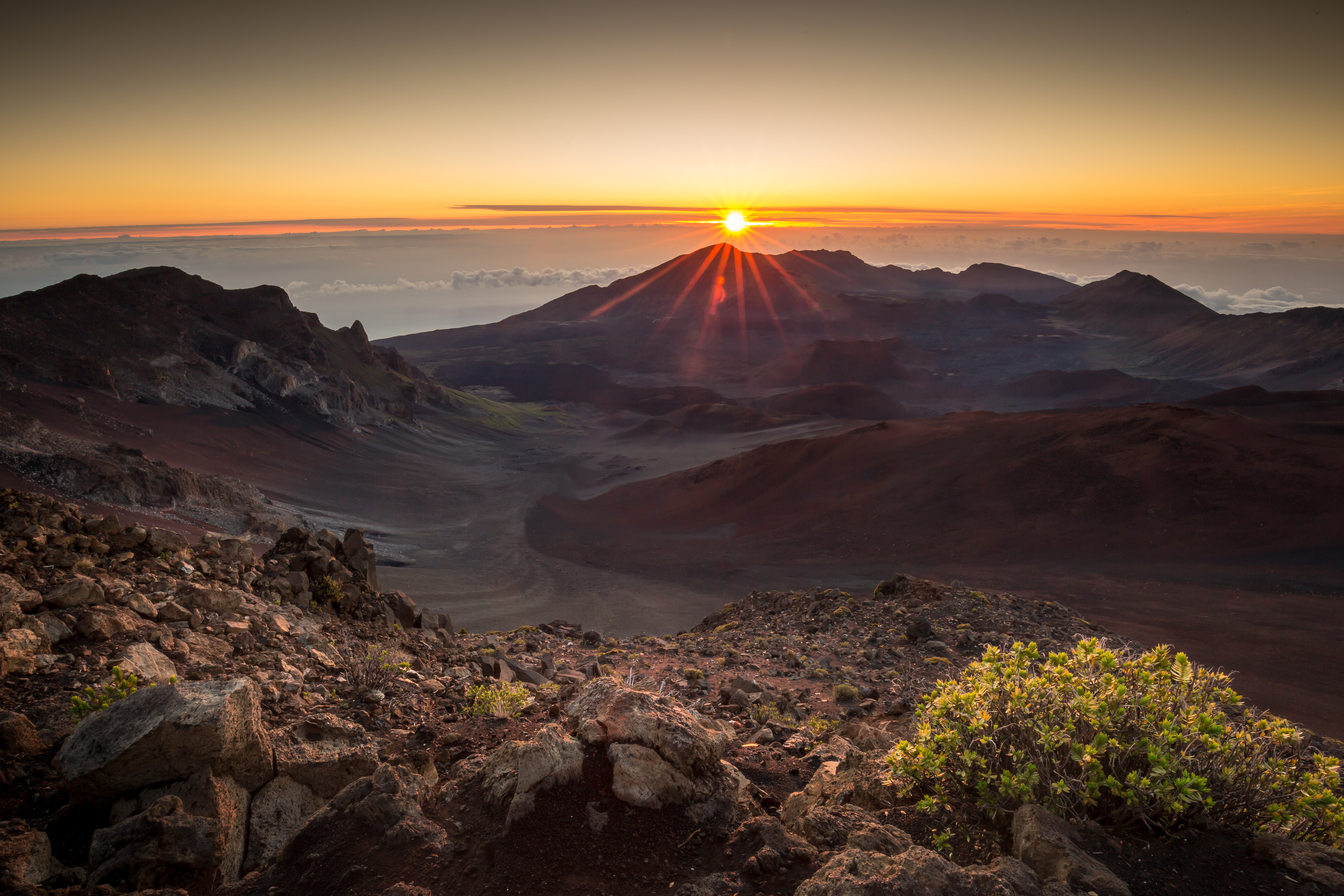 If you are into nature and adventure, the Haleakala National Park is a good destination for you.  Haleakala is a 10,023 foot tall inactive volcano which makes up over half of Maui. The National Park is a slice of the mountain from the summit down to the sea at Kipahulu to the east.
At the summit is an exceptional view of the entire island and the view of the most recent cinder cones from Kalahaku Overlook. Tourists usually trek up early in the morning to witness the spectacular sunrise. Bird watchers will have a field day at Hosmer Grove where some of the original species of Hawaiian birds can be seen. The Grove itself was an early experiment at planting imported pine and eucalyptus trees. The other major activity for visitors is hiking the many trails of the park.
The road going up is quite good but maybe curvy and steep in places. The main impediment on the drive is the hundreds of tourists who after being driven to the top for sunrise, then bicycle down. Tourists who have also driven up for the sunrise (a highly promoted attraction) are then caught behind the bikers on their way down.
Like every mountain in Hawaii, clouds start forming after 10 a.m.and tend to clear up again towards the end of the day.