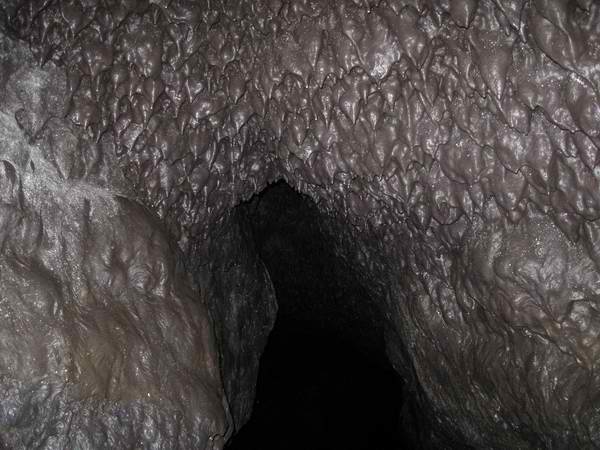 Ka'eleku Caverns, also known as Hana Lava Tube, is an underground network of caves created by flowing molten lava after an eruption of the Haleakala volcano some 30,000 years ago. The two-mile lava tube features spectacular lava formations and is punctuated by openings to the surface 40 feet overhead.
The lavatube sits on a private property but is open to the public for a fee. The immense underground cave system would take 27 hours to explore but only a portion is open to the public. The open section is about 1/3 of a mile and would take approximately 40 minutes of walking to finish.
Some breathtaking sights inside the cavern include ancient stalactites, ledges and the stunning "The Chocolate Corridor" with ceilings covered in stalactites resembling chocolate kisses.
Dubbed as Maui's greatest natural wonder, the Ka'eleku Caverns is a safe family attraction. Unlike other similar attractions, the cave is free from mosquitoes and bats. There are also hand rails along the path, making it safe and easy to navigate. Temperatures inside the cave are also comfortable year round.
Visitors should wear sturdy, comfortable shoes and long pants; other gear will be provided.
For those who are not able to explore the cave, navigating the Red Ti Botanical Garden Maze located on the site can be a fun activity. There is also a roofed picnic area with tables and benches.
Ka'eleku Caverns are located on the Hawaiian Island of Maui in the small town of Hana. It is open 7 days a week, 365 days per year from 10:30 AM to 4:00 PM. Admission fee is $11.95 per person and free for children below five years old.