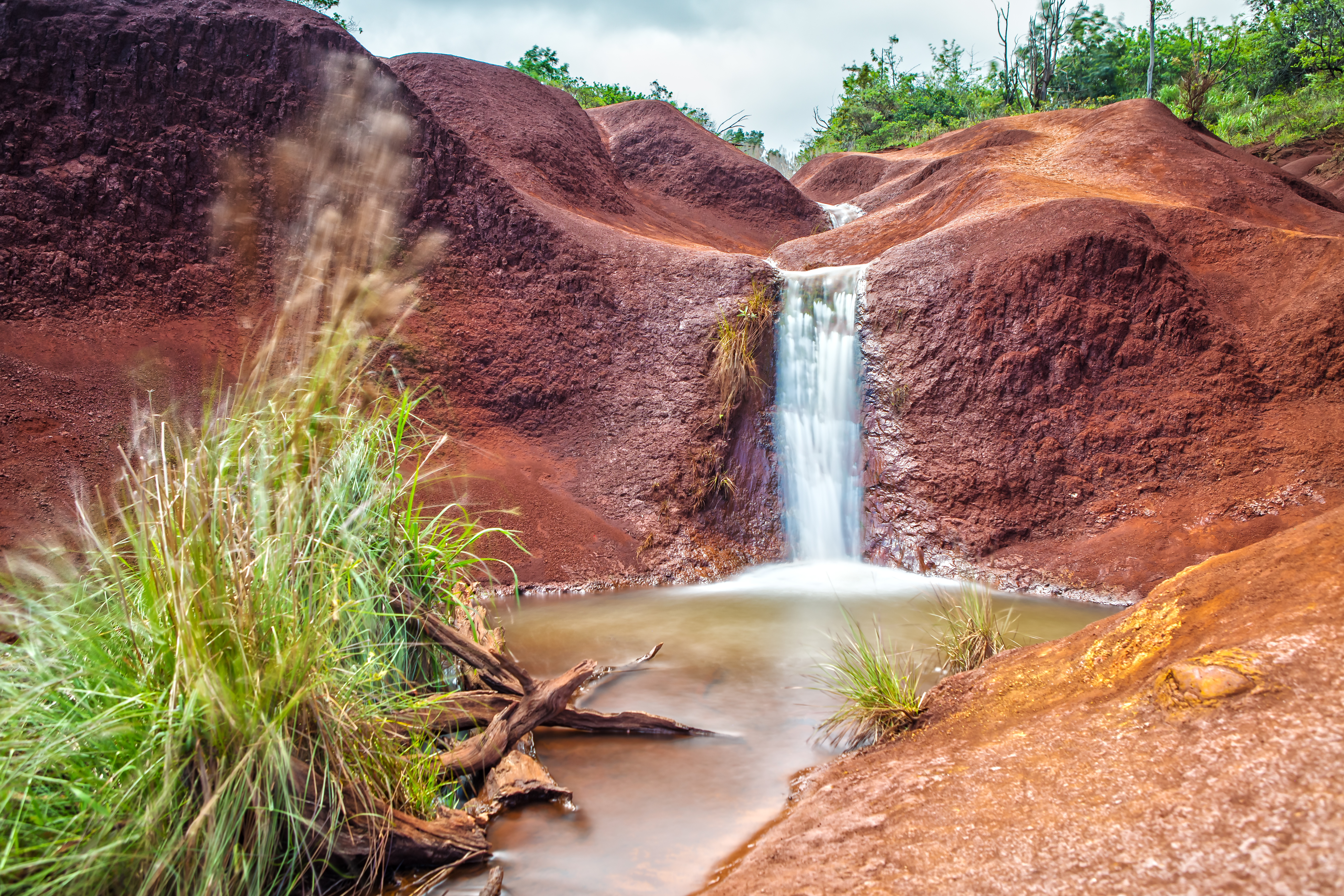 The islands of Hawaii are home to some of the world's most breathtaking waterfalls. Most of these cascades are nestled in green and lush landscapes and pour onto pristine pools. One waterfall in Kauai, however, stands out because of its uniqueness. Located in Waimea Canyon is a little waterway with small falls that curved its path through canyon's renowned red dirt hills. Aptly named Red Dirt Falls, this small but eye-catching feature is truly a unique attraction on the 14-mile long, one mile wide, and more than 3,600 feet deep "Grand Canyon of the Pacific."
The iconic rusty red hue of the hills in Waimea Canyon is actually the result of oxidation of the region's dark, iron-rich basalt rock strata. The bands of color cause many to draw comparisons to the painted deserts of the American southwest or the uncharted landscapes of Mars.
Red Dirt Falls is a seasonal attraction as the flow of water depends on the amount of rain. To get there from Waimea Town, take Waimea Canyon Drive (also known as route 550). The falls is on the left side of the road near mile marker 23 if it's flowing. If there is no flow, the canyon is still a sight to behold. To immortalize your visit, don't forget to get a "dirt shirt," which is dyed using actual red dirt from the canyon, and is sold by a variety of local vendors.