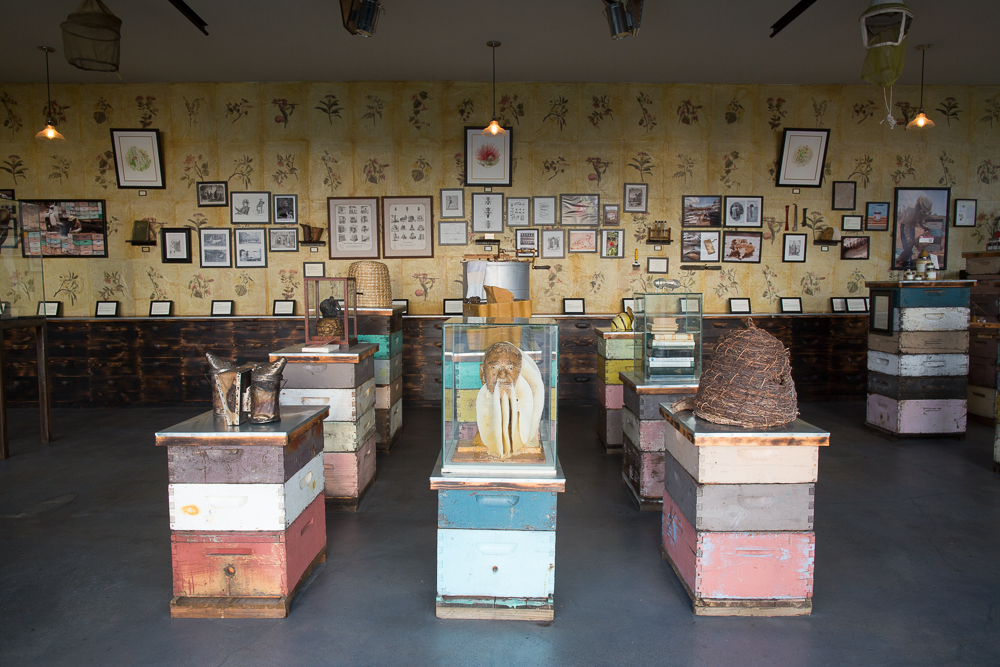 If you love honey and not squeamish about busy, buzzing insects, the Big Island Bees Museum and Tour is a definite must-visit destination. Located in Captain Cook just miles away from Pu'uhonua O Honaunau National Historical Park, this family-owned beekeeping farm offers visitors a tour of the facility and educate them about bees, honey-production and beekeeping. Included in the tour are a video presentation of honey extraction and an open beehive demonstration which guests can view behind a screened viewing area.
Visitors can also explore the Bees Museum and its collection of text, poems, and pictures about the history of bees in Hawaii. Another interesting attraction are owner Garnett Puett's "apisculptures", which are human head figures made from beeswax that are later draped in honeycombs by real bees. Also on display are antique tools and modern accoutrements used in harvesting honey from hives.
The farm is home to an estimated 125 million bees, which can produce as much as 600,000 pounds of honey every year. Visitors can sample the farm's organic and award-winning honey varieties in the tasting room and purchase whatever kind they fancy from the shop which also sells other beeswax and honey products.
Big Island Bees Museum and Tour is located at 82-1140 Meli Rd, Captain Cook, Big Island. Bee Keeping Tours are available at 10am, 12pm, & 2pm Monday to Friday and 10am & 12pm on Saturday while the Bees Museum & Tasting Room are open Monday to Friday, 10 am to 4 pm and Saturday 10 am to 2 pm. Book a spot at bigislandbees.com.