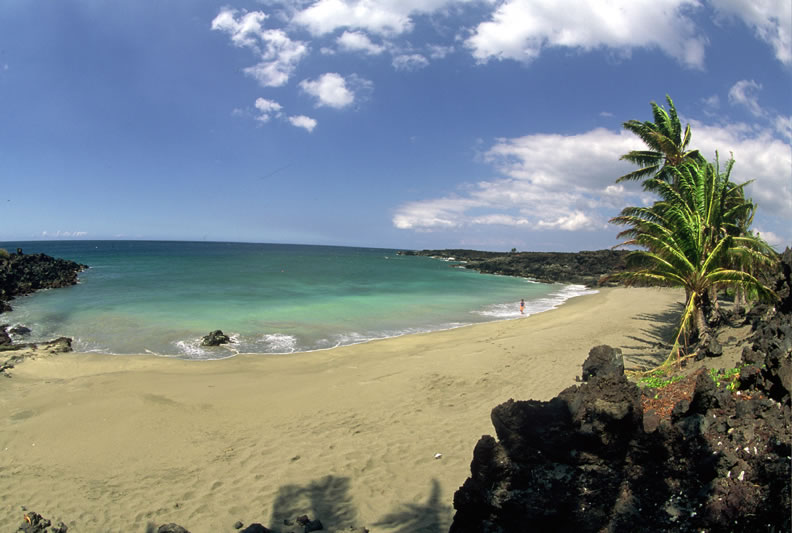 Pohue Bay is a secluded white sand beach with turquoise-blue waters and spectacular ocean views in the Kau District of the Big Island of Hawaii. It is one of the safest swimming areas in Kau during calm ocean conditions and offers excellent snorkeling opportunities along its rocky shoreline.
Situated just below the Hawaiian Ocean View Estates and Hawaiian Ocean View Ranchos, the bay is is not easily accessible without a four-wheel drive vehicle and permission from the landowners. An alternative access is by foot, which entails a long hike over a trail of loose lava. This site is ecologically and culturally sensitive and visitors are asked to stay on the trail and bring out whatever they brought in.
Pohue Bay's remoteness is part of its charm. Apart from the inviting waters and breathtaking views, the beach is often desserted making it a favorite spot among those seeking peace and quiet. The beach is also a great spot for whale, dolphin and turtle-watching.
Photo credit: pohuebay.com
Save