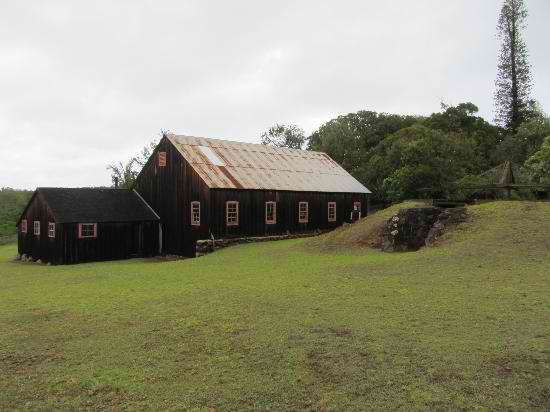 The Molokai Museum and Cultural Center is a charming museum that showcases the island's early sugar milling industry. The museum is housed within the historic R.W. Meyer Sugar Mill, founded by Rudolph W. Meyer, a German professor, who came to Molokai in 1849.
Meyer married the Molokai high chieftess, Kalama and managed the land now knows as the Molokai Ranch. In 1878 he built the Meyer Sugar Mill which was known for using mule-power and a steam engine to crush and process sugar cane. This mill is dubbed as the oldest sugar mill in Hawaii.
The mill has since been restored to operating condition and is now listed on the National Register of Historic Sites. Some of the museum's attractions are the mule-driven cane crusher, copper clarifiers, redwood evaporating pan and an operational steam engine.
Apart from old sugar mill implements and tools, photographs and other visual materials are on display to provide a glimpse into the lives of the plantation worker in the 19th Century. Also located on the site are the family home sitting on a hill above the mill, a family cemetery still owned by Meyer's descendants, and a gift shop selling books, local crafts and souvenirs.
The museum also hosts various events, such as wine tastings, taro festivals, an annual music festival, and occasional classes in ukulele making and loom weaving.
The Molokai Museum is located at Kalae Hwy, in Kualapuu, Molokai. it is open Monday through Saturday, from 10:00 am to 2:00 pm. Admission fees are $5 for adults and $1 for students!