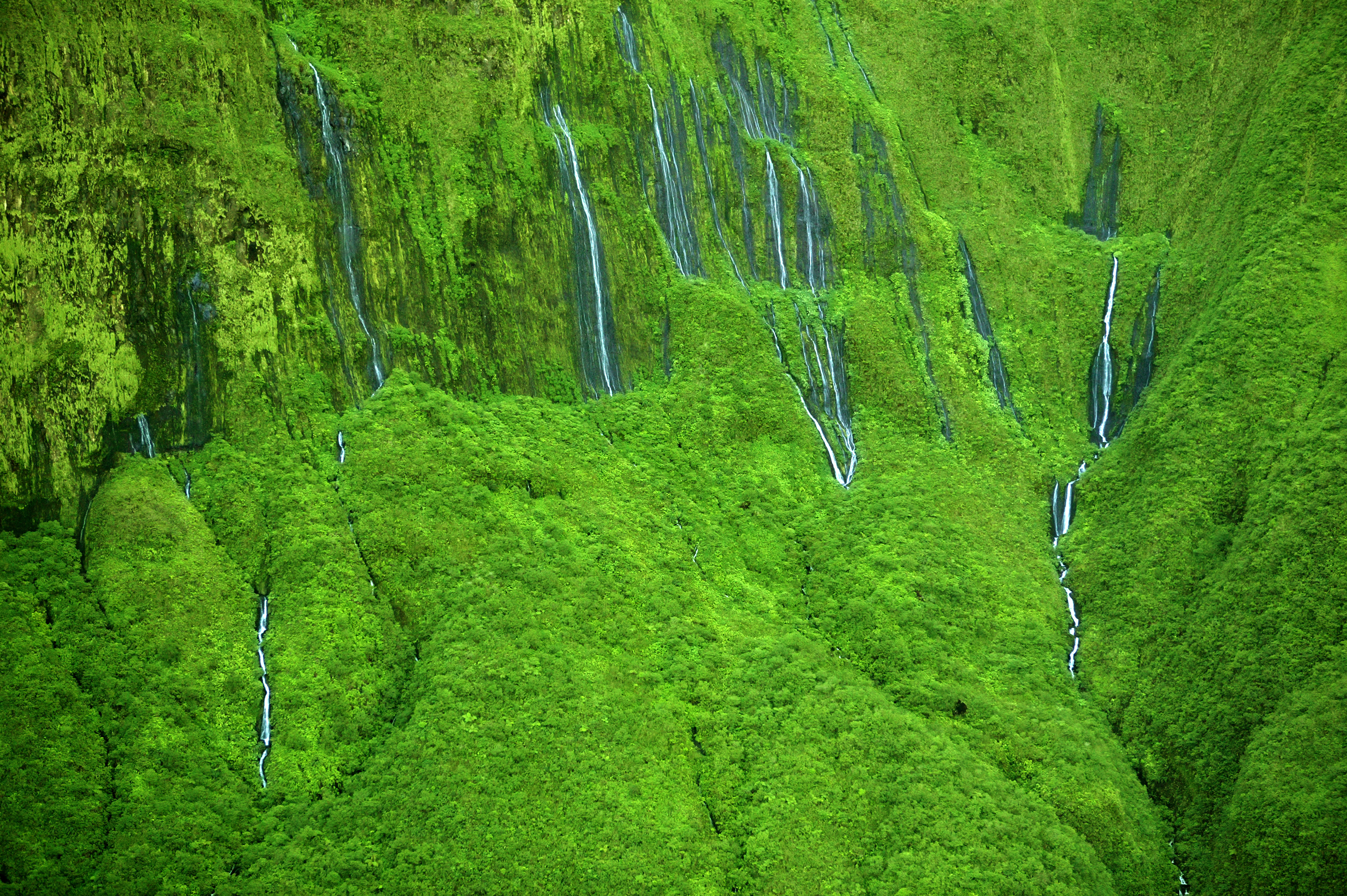 Wall of Tears is a series of waterfalls located near the summit of Puu Kukui in the West Maui Mountains. These waterfalls are among the most dramatic landscapes in Hawaii but not many people get to see this magnificent natural landmark because of its secluded and inaccessible location.
This natural wonder got its name from as many as 17 waterfalls cascading side by side down a cliff through lush vegetation. This rock wall is said to have the greatest concentration of waterfalls in all of Hawaii and it's actually renowned to be the second wettest rock face in the world. The tallest of these waterfalls plummets a dizzying 1600 feet. Amazing!
Hidden deep in the West Maui Mountains and virtually inaccessible except by air, the Wall of Tears can only be viewed from a helicopter. Numerous air tours are available, offering visitors bird's eye views of the famed waterfalls. However, these helicopter tours are not cheap, ranging from $180 to $280 for trips that vary from 30 to 100 minutes.
According to an ancient legend, the Wall of Tears was created when gods poked their fingers into the sides of these cliffs to make it look like the wall is crying.
Save