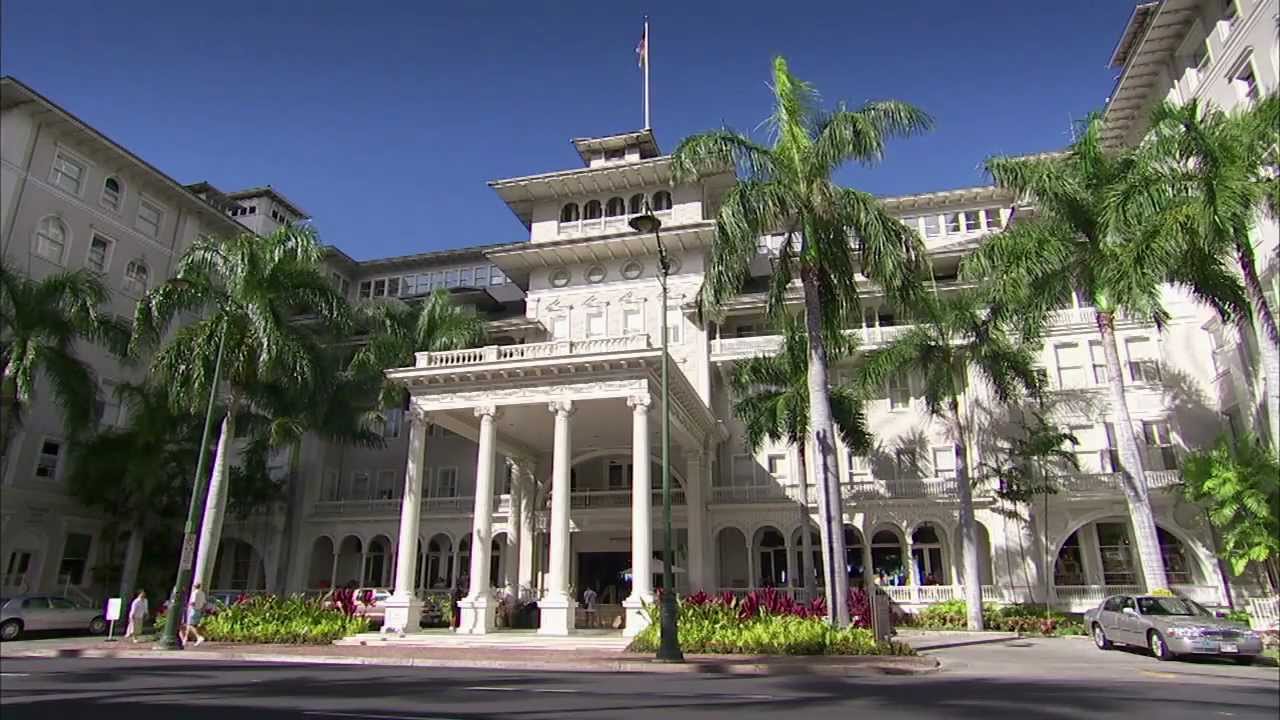 The Moana Hotel, also known as the First Lady of Waikiki, is a well preserved historic hotel located along Kalakaua Avenue in Honolulu, Oahu, Hawaii. It was built in 1901 and holds the distinction of being the first large hotel in Waikiki.
Known for its Hawaiian Gothic architectural style, the Moana Hotel features wide hallways, high ceilings, Ionic columns, intricate woodwork and delicate plaster detailing inspired by European styles popular in the late 19th century. The hotel was designed with a grand porte cochere on the street side and wide lanais on the ocean side offering spectacular views.
During its opening, the guest rooms at the Moana Hotel boasts of telephones and bathrooms which are not common during those times. The hotel is also known for having the first electric-powered elevator in the islands which is still in use today.
Over the years and changes in ownership, the hotel underwent several expansions and renovations, altering its appearance. In 1989, the Moana Hotel was restored to its original 1901 appearance and incorporated with other buildings, namely Sheraton Surfrider Hotel and SurfRider Hotel, to become the Sheraton Moana Surfrider.
Today, it is considered as one of the premier hotels in Waikiki and a popular choice among VIPs visiting Honolulu.
The Moana Hotel is located at 2365 Kalākaua Avenue in Honolulu.
Save