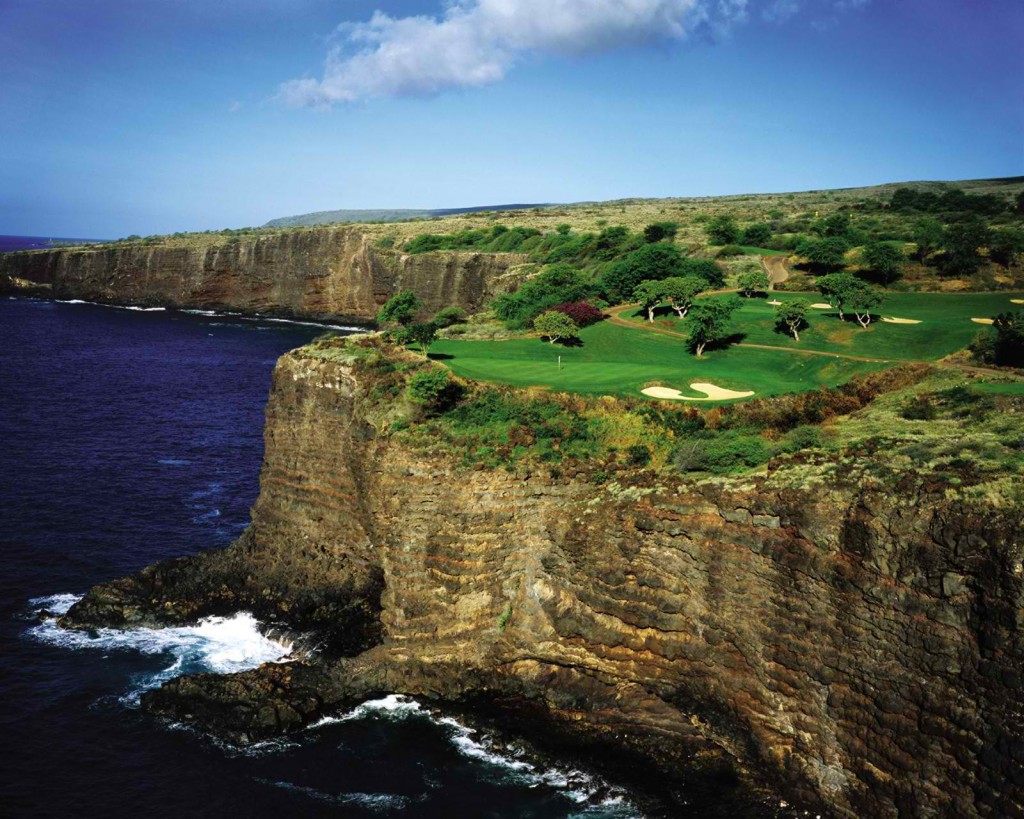 Huawai Bay is a small beach located below the Challenge at Manele Golf Course designed by Jack Nicklaus in Lanai's southern coast. Not many tourists know about this beautiful beach because of its quite secluded location. The beach, which is frequented by local fishermen, can only be accessed via the very steep Po'opo'o Fisherman Trail.
The tiny salt-and-pepper sand beach is surrounded by small sea cliffs. The water offshore is deep, crystal blue and hosts excellent snorkeling and diving when the sea is calm. There are also several tide pools extending along the lava shelf that are worthy of exploration.
There are no lifeguard stations and other amenities such as restrooms and showers which according to the few tourists who have been here add to the secluded and true island feel of the bay.
The water gets deep very quickly and visitors are warned to be cautious when venturing into the water. Also monitor ocean conditions as strong currents can be hazardous at certain periods.
After a game at the par-72 championship golf course, the bay can be a great stop to enjoy some breathtaking views and capture the true unspoiled beauty of Lanai.
To get to Huawai bay, take Highway 440 south out of Lanai City. About 5 miles out of town the highway makes a left turn, continue straight on Kaupili Road and take the first left on New Manele Road. Follow this road down to the ocean. The road runs through the golf course. The paved trail to the bay is on the right just before the golf course begins.