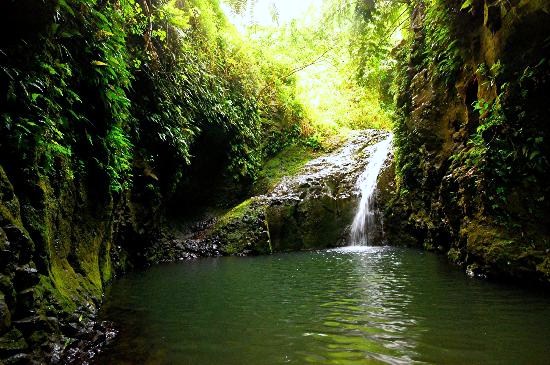 Maunawili Falls is a 15-30ft waterfalls located in a secluded and lush rain forest in the town of Maunawili in Oahu, Hawaii. It is a popular attraction among nature lovers and photographers because of its picturesque beauty. The small pool at the bottom of the falls is a favorite swimming spot for locals.
Except for locals, the site is seldom crowded due to its remote location. Going there requires a 3-mile hike along a rocky slope and sometimes muddy path. It also involves crossing some streams. But the effort is all worth it once you reach the falls because of its breathtaking beauty with the rugged cliffs of the Ko'olau Range providing a spectacular backdrop.
The best time to go is early in the morning when you may have the place to yourself. Later in the day the area becomes a favorite swimming hole for locals.
Save