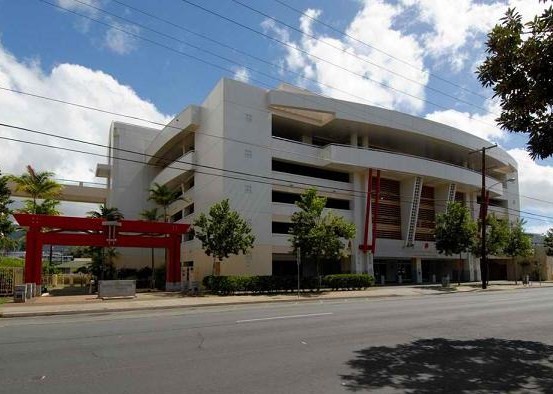 Japanese Cultural Center of Hawaii is a museum and cultural hub showcasing the role of the Japanese in shaping Hawaii's historical, social and cultural landscape since arriving as sugar plantation laborers in the late 1800s to becoming the second largest ethnic group in islands today. The center is located at 2454 South Beretania Street, Honolulu, Hawaii.
The center was established in 1987 by a non-profit organization which aims to educate the public about the ever-evolving Japanese-American experience in Hawaii by offering a wide variety of programs, activities, workshops, festivals and exhibitions. Venues are also available for different cultural classes including Chado or the The Way of the Tea, Kumihimo or Japanese Braiding and Shodo/Shuji or Japanese calligraphy.
Apart from the permanent exhibition, the center also hosts art exhibits by important Japanese artists past and present.
Facilities include a martial arts center dojo, an authentic Japanese tea house, resource center (library) and a 10,000 square foot ballroom with a 600-person seating capacity. There is also a gift shop selling a wide array of Japanese merchandise including tea sets, woodblock prints, kimonos, dolls and other Japanese collectibles.
The Japanese Cultural Center of Hawaii is open from Tuesday to Saturday (except on all major holidays), from 10am to 4pm. Admission fees apply with discounts to locals, children, students, seniors and military personnel in active duty.
Save