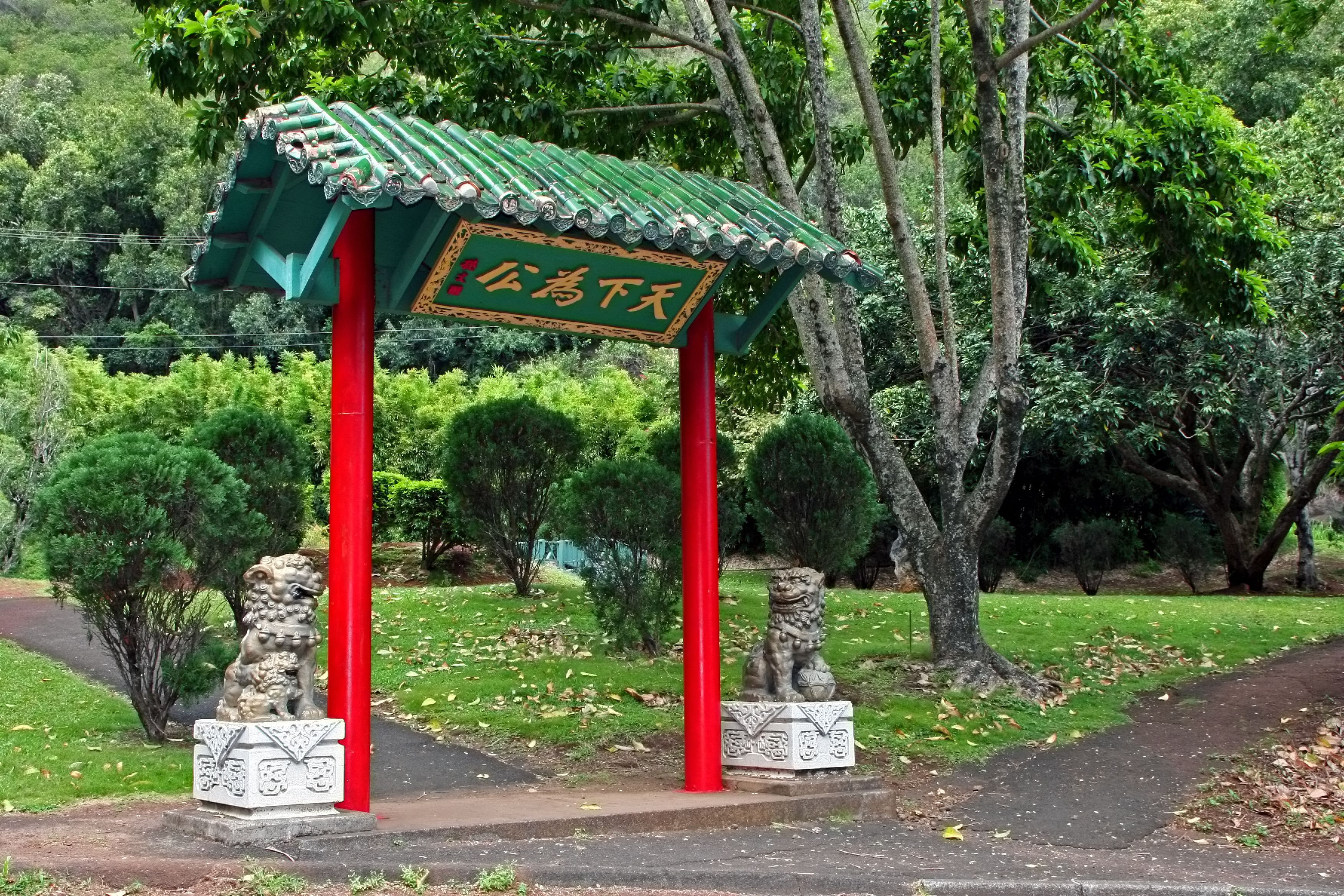 Kepaniwai Park and  Heritage Gardens is a beautiful park in the lush Iao Valley in Wailuku, Central Maui, Hawaii. The park was established in 1952 and is dedicated to preserving Maui's diverse ethnic heritage.
The verdant tropical gardens are peppered with structures and statues representing the various cultures that have called Maui home including Hawaiian, American missionary, Chinese, Japanese, Portuguese, Korean, and Filipino.
Some of the interesting attractions are an early-Hawaiian hale (house), a New England-style missionary home, a Portuguese-style villa with gardens, native huts from the Philippines, Japanese gardens with stone pagodas and a Chinese pavilion with a statue of revolutionary hero Sun Yat-sen (who, incidentally, briefly lived on Maui).
The Iao Stream feeds the park's ponds and water cascades and nourishes the entire gardens. Picnic facilities complete with barbecue pits border the stream and provide excellent spots for relaxation and picnics. The place is popular among families, especially during weekends.
At the west end of the park is the Hawaii Nature Center, a nonprofit educational facility with kid-oriented exhibits. The center also leads two-hour rain-forest walks; reservations are required.
The Kepaniwai Park and Heritage Gardens is located at 870 Iao Valley Rd., Wailuku, Central Maui. It is open daily from 7 am to 7 pm. Admission is free.